Home / Events / Catch the Chance to Improve Alzheimer's Disease
Catch the Chance to Improve Alzheimer's Disease
Alzheimer's DiseaseMeasurement Improvement Conference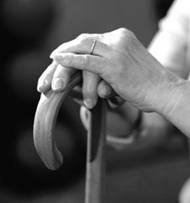 Now more and more people in the world are suffering from Alzheimer's Disease. According to authentic statistics, there is one people would get this disease every seven second. And its average survival time is only 5.9 years. It is called as one of the "four killers" for old people. Many scientists and pharmaceutical companies are working on it. We get new findings, new trial drugs and new concepts. And there is one day we will sit together to talk about how to achieve our goals.
Alzheimer's Disease Measurement Improvement (AD-MI), a voluntary and multi-stakeholder mega community around aims on improving measurement to improve outcomes for Alzheimer's patients.
During the conference, three primary and active working groups will present their findings and general recommendations. The conference will try to develop specific constructions, definitions and prevent measures in different areas. The conference will compile clinical practice guidelines, clinical pathways, measures, groups/researchers conducting work in these areas to help identify measurement gaps and areas should be addressed. And of course the conference will put future insight into this disease and plan relevant research agendas etc.
When
Monday, Dec. 3, 2012
Where
Baltimore Marriott Waterfront Hotel
700 Aliceanna Street
Baltimore, MD 21202
Tags: Alzheimer's Disease, AD-MI, Conference
Related Events :