Recombinant Human CCL14 Protein (Thr20-Asn93), GST tagged
| | |
| --- | --- |
| Cat.No. : | CCL14-0890H |
| Product Overview : | Recombinant human CCL14 (Thr20-Asn93) fused with GST tag was expressed in E. coli. |
Specification
Gene Information
Related Products
Description :
CCL14 has an important biological role in other mammals by evolving under positive selection that has been lost in Ochotonidae (subgenera Pika and Lagotona). CC chemokine ligand 14, CCL14, is a human CC chemokine that is of recent interest because of its natural ability, upon proteolytic processing of the first eight NH2-terminal residues, to bind to and signal through the human immunodeficiency virus type-1 (HIV-1) co-receptor, CC chemokine receptor 5 (CCR5). Embryo implantation is a complex process involving blastocyst attachment to the endometrial epithelium and subsequent trophoblast invasion of the decidua. We have previously shown that the chemokines CX3CL1 and CCL14 are abundant in endometrial vasculature, epithelial, and decidual cells at this time, and that their receptors, CX3CR1 and CCR1, are present on invading human trophoblasts. CX3CL1 and CCL14 promote trophoblast migration.
Source :
E. coli
Species :
Human
Tag :
GST
Form :
Lyophilized powder/frozen liquid
Molecular Mass :
34.02 kDa
Protein Length :
Thr20-Asn93
Purity :
>90% as determined by SDS-PAGE.
Notes :
For research use only.
Storage :
Use a manual defrost freezer and avoid repeated freeze thaw cycles.
Store at 2 to 8 centigrade for one week.
Store at -20 to -80 centigrade for twelve months from the date of receipt.
Storage Buffer :
Supplied as solution form in PBS pH 7.5 or lyophilized from PBS pH 7.5.
Reconstitution :
Reconstitute in sterile water for a stock solution.
Shipping :
They are shipped out with dry ice/blue ice unless customers require otherwise.
| | |
| --- | --- |
| Gene Name : | CCL14 chemokine (C-C motif) ligand 14 [ Homo sapiens (human) ] |
| Official Symbol : | CCL14 |
| Synonyms : | CCL14; chemokine (C-C motif) ligand 14; SCYA14, small inducible cytokine subfamily A (Cys Cys), member 14; C-C motif chemokine 14; CKb1; HCC 1; HCC 3; MCIF; NCC 2; SCYL2; chemokine CC-3; new CC chemokine 2; chemokine CC-1/CC-3; hemofiltrate CC chemokine 1; small-inducible cytokine A14; small inducible cytokine subfamily A (Cys-Cys), member 14; CC-1; CC-3; CKB1; NCC2; SY14; HCC-1; HCC-3; NCC-2; SCYA14; HCC-1 (1-74); HCC-1/HCC-3; FLJ16015; |
| Gene ID : | 6358 |
| mRNA Refseq : | NM_032962 |
| Protein Refseq : | NP_116738 |
| MIM : | 601392 |
| UniProt ID : | Q16627 |
Products Types
Related Gene
For Research Use Only. Not intended for any clinical use. No products from Creative BioMart may be resold, modified for resale or used to manufacture commercial products without prior written approval from Creative BioMart.
Q&As (0)
Ask a question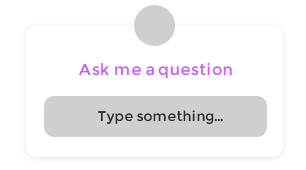 Customer Reviews (0)
Write a review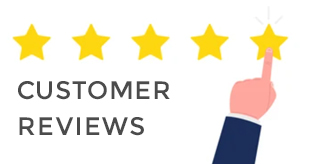 Ask a Question for All CCL14 Products
Required fields are marked with *
My Review for All CCL14 Products
Required fields are marked with *