Annexin is a generic name for a group of cellular proteins. They are mainly found in eukaryotes (animals, plants and fungi). In humans, annexin is located within the cell. However, some annexin (Annexin A1, Annexin A2 and Annexin A5) have also been found outside the cellular environment (eg in the blood). It is not known how annexin is transported from cells into the blood because they lack the signal peptide necessary for protein transport from cells. Annexin is also known as lipocorticoid. Lipids inhibit phospholipase A2. Increased gene expression encoding annexin 1 is one of the mechanisms by which glucocorticoids (eg cortisol) inhibit inflammation.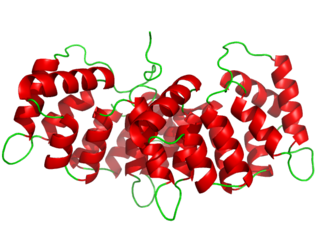 Figure 1. Structure of human annexin III.
Structure
The basic structure of annexin consists of two major domains. The first is located at the COOH terminal, called the "core" area. The second is located at the end of NH2 and is called the "head" area. The core area consists of an alpha spiral disk. The convex surface of the disc has a type 2 calcium binding site. They are essential for allowing interactions with phospholipids on the plasma membrane. The N-terminal region is located on the concave side of the core region and is important for providing a binding site for cytoplasmic proteins. In some annexins, it may be phosphorylated and may result in altered calcium affinity or altered cytoplasmic protein interactions in the core region. Annexin is important in a variety of cellular and physiological processes, such as providing a membrane scaffold associated with changes in cell shape. In addition, annexin has been shown to be involved in the transport and organization of vesicles, exocytosis, endocytosis, and calcium channel formation. Annexin is also found in extracellular space, which is associated with fibrinolysis, coagulation, inflammation and apoptosis.
Annexin A1, also known as lipocortin I, is a protein that is encoded by the ANXA1 gene in humans. Annexin A1 belongs to the annexin family of Ca2+-dependent phospholipid-binding proteins that have a molecular weight of approximately 35,000 to 40,000 and are preferentially located on the cytosolic face of the plasma membrane. Annexin A1 protein has an apparent relative molecular mass of 40 kDa with phospholipase A2 inhibitory activity.
Annexin A2, also known as annexin II, is a protein encoded by the ANXA2 gene in humans. Annexin A2 is involved in a variety of cellular processes such as cell movement (especially epithelial cell movement), membrane-associated protein complexes and actin cytoskeleton junctions, endocytosis, fibrinolysis, ion channel formation and cell matrix interactions.It is a calcium-dependent phospholipid binding protein whose function is to help the exocytosis of tissue intracellular proteins into the extracellular domain. Annexin II is a pluripotent protein, meaning its function depends on its location and time in the body.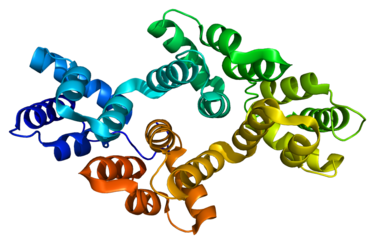 Figure 2. Structure of the ANXA2 protein.
Annexin A5 (or annexin V) is a cellular protein in the annexin group. In flow cytometry, annexin V is commonly used to detect apoptotic cells by the ability to bind phosphatidylserine, a marker of apoptosis on the extracellular leaflets of the cytoplasm. The function of this protein is unknown. However, it has been proposed that annexin A5 plays a role in inhibiting blood coagulation by competing with phosphatase to compete with phosphatidylserine binding sites, and also inhibits the activity of phospholipase A1. These properties have been discovered by in vitro experiments.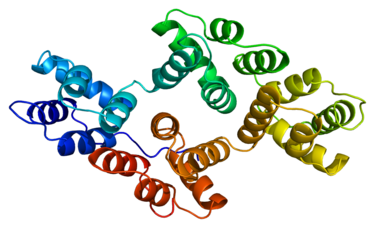 Figure 3. Structure of the ANXA5 protein
References:
1. Genge BR.; et al. Differential fractionation of matrix vesicle proteins. Further characterization of the acidic phospholipid-dependent Ca2+–binding proteins. J. Biol. Chem. 1990, 265 (8): 4703-4710.
2. Kenis H.; et al. Cell surface-expressed phosphatidylserine and annexin A5 open a novel portal of cell entry. J. Biol. Chem. 2004, 279 (50): 52623-9.