PTK2 protein tyrosine kinase 2 (PTK2), also known as focal adhesion kinase (FAK), is a protein encoded by the PTK2 gene in humans. PTK2 is a focal adhesion-associated protein kinase involved in cell adhesion (how cells bind to each other and their surroundings) and diffusion processes (how cells move). It has been shown that when FAK is blocked, breast cancer cells become less metastatic due to reduced activity.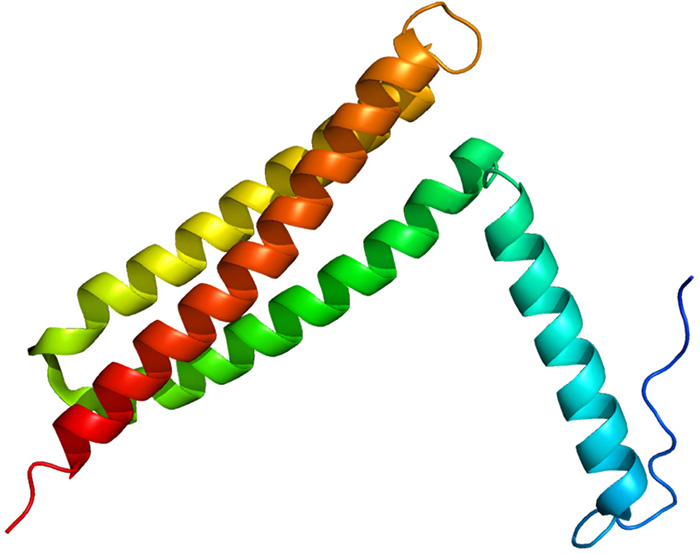 Figure 1. Structure of the PTK2 protein. Based on PyMOL rendering of PDB 1k04.
Function
This gene encodes a cytoplasmic protein tyrosine kinase which has been found in the focal adhesions that form among cells attaching to extracellular matrix constituents. The encoded protein belongs to a member of the FAK subfamily of protein tyrosine kinases, including PTK2, but lacks significant sequence similarity to kinases from other subfamilies. It also includes a large FERM domain. Most cells express FAK except for certain types of blood cells. FAK tyrosine kinase activity can be activated, which plays vital important early roles in cell migration. FAK activity triggers an intracellular signal transduction pathway that promotes cell contact with the extracellular matrix, thereby promoting cell migration. In the development process, FAK is needed, and the loss of FAK leads to lethality. However, FAK is not required for cell migration and may play other roles in the cell, including regulation of the tumor suppressor p53. At least four transcript variants encoding four different isoforms have been found for this gene, but only two full-length properties have been identified. FAK is a 125 kD protein that is recruited as a participant in intercellular adhesion kinetics and plays a role in exercise and cell survival. FAK is a highly conserved non-receptor tyrosine kinase originally identified as a substrate for the oncogene protein tyrosine kinase v-src. This cytoplasmic kinase is involved in a variety of cellular actions, including cell motility, mitogen response, and cell survival. FAK is usually located on a structure called a focal adhesion, a polyprotein structure that links the extracellular matrix (ECM) to the cytoplasmic cytoskeleton. Other components of the focal adhesion include actin, fibroin, coumarin, prion protein, paxillin, tensin and RSU-1.
Structure
Focal adhesion kinase has four defined regions or tertiary domains. Two of these domains, the N-terminal FERM domain and the kinase domain form a self-inhibiting interaction. This interaction is thought to be the result of a hydrophobic interaction between the two domains - preventing activation of the kinase domain, thereby preventing FAK signaling. It has been shown that the release of this self-inhibiting interaction occurs within the local adhesion - but not in the cytoplasm - and is therefore considered to require interaction with the focal adhesion protein, which may be the result of mechanical forces transmitted through the focal adhesion.
C-terminus
A total of one hundred and fifty-nine amino acid carboxy terminal region of the focal adhesion targeting domain (FAT) has been shown in Figure 2 to be responsible for targeting FAK to focal adhesions. This region consists of four bundles of alpha helices. The N-terminal helix contains phosphorylated tyrosine (Y925) associated with signal transduction. Two hydrophobic plaques between the helices - one formed by the first and fourth helices and the other by the second and third helices - have been shown to bind to the short helical domain of paxillin.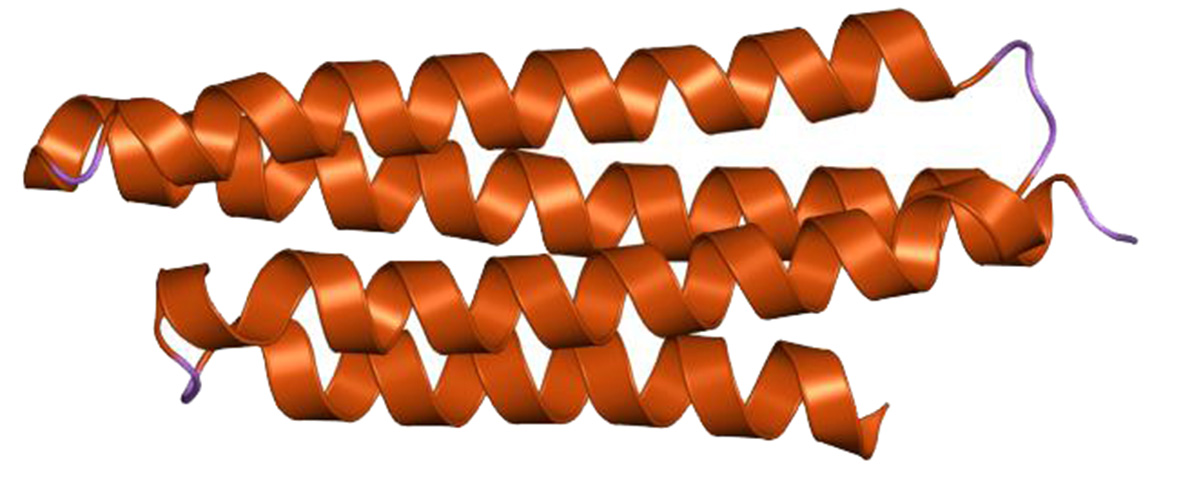 Figure 2. Cartoon representation of the molecular structure of protein registered with 1k40 code.
N-terminus
The function of the amino terminal domain is still unclear, but it has been shown to interact with the beta-1 integrin subunit in vitro and is considered to be involved in the transduction of signals from ECM-integrin clusters. However, a current study has questioned the importance of this interaction and suggested that interaction with the cytoplasmic region of the β-3 integrin subunit is important. The amino terminal domain of FAK has significant sequence similarity to the band 4.1 domain first identified in red blood cells. The 4.1 band domain binds to the cytoplasmic region of transmembrane proteins, including glycophorin C, actin and spectrin. This suggests that the amino terminal region of FAK may play a role in anchoring the cytoskeleton, and the exact nature of this effect has not been elucidated.
References:
1. André E, et al.; Expression of an N-terminally truncated form of human focal adhesion kinase in brain. Biochemical and Biophysical Research Communications. 1993,190 (1): 140-147.
2. Abedi H, et al.; Vascular endothelial growth factor stimulates tyrosine phosphorylation and recruitment to new focal adhesions of focal adhesion kinase and paxillin in endothelial cells. The Journal of Biological Chemistry.1997, 272 (24): 15442-15451.