Product Overview :
Acetyl Histone H3-K14 Quantification Kit (Fluorometric) is use for measuring acetylation of histone H3-K14.
Description :
Acetylation of histones including histone H3 has been involved in the regulation of chromatin structure and recruitment of transcription factors to the gene promoters. Histone acetyltransfeases (HAT) and histone deacetylases (HDACs) play a critical role in control of histone H3 acetylation at multiple sites. Histone H3 at lysine 14 (H3-K14), along with K9 and K18 are primary acetylated sites of histone H3. Acetylation of histone H3-K14 is tightly involved in the cell cycle regulation, cell proliferation and apoptosis. Acetylation of histone H3-K14 is also correlated with transcription activation. An imbalance in the equilibrium of histone H3 acetylation including K14 acetylation has been associated with tumorigenesis and cancer progression. Histone H3-K14 acetylation may be increased by inhibition of HDACs and decreased by HAT inhibition. Thus quantitative detection of acetyl histone H3-K14 would provide useful information for better understanding epigenetic regulation of gene activation and for developing HAT or HDAC-targeted drugs. The Acetyl Histone H3-K14 Quantification Kit (Fluorometric) provides a tool for measuring acetylation of histone H3-K14.
Applications :
For specifically measuring histone H3-K14 acetylation using a variety of mammalian cells (human, mouse, etc.) including fresh and frozen tissues, cultured adherent and suspension cells.
Usage :
For research use only (RUO)
Storage :
Upon receipt, store F3, F4 and standard control at –20°C. Store all other components at 4°C away from light.The components of the kit should be stable for 6 months when stored properly.Note: Check if buffers F1 and F2 contain salt precipitates before using. If so, warm (at room temperature or 37°C) and shake the buffers until the salts are redissolved.
Kit Components :
F1 (10X wash buffer) 20 mlF2 (antibody buffer) 12 mlF3 (detection antibody, 1 mg/ml)* 10 µlF4 (fluoro developer)* 24 µlF5 (fluoro enhancer)* 24 µlF6 (fluoro dilution) 8 mlStandard control (100 µg/ml)* 20 µl8 well sample strips (with frame) 98 well standard control strips* 3* For maximum recovery of the products, centrifuge the original vial after thawing prior to opening the cap.
Features & Benefits :
Quick and efficient procedure, which can be finished within 2.5 hours.Innovative fluorometric assay with no need for radioactivity, electrophoresis, and chromatography.Specifically capturing acetyl H3-K14 with the detection limit as low as 0.4 ng/well and detection range from 5 ng-2 µg/well of histone extracts.The control is conveniently included for quantification of the amount of acetyl H3-K14.Strip microplate format makes the assay flexible: manual or high throughput.Simple, reliable, and consistent assay conditions.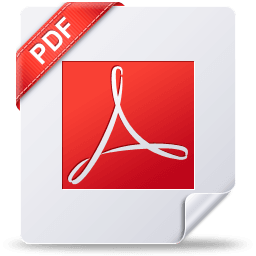 PDF