Product Overview :
Acetylcholinesterase Assay Kit is a rapid colorimetric determination of acetylcholinesterase activity.
Description :
ACETYLCHOLINESTERASE (EC 3.1.1.7, AChE), also known as RBC cholinesterase, is found primarily in the blood and neural synapses. Low serum cholinesterase activity may relate to exposure to insecticides or to one of a number of variant genotypes. AChE catalyzes the hydrolysis of the neurotransmitter acetylcholine into choline and acetic acid, a reaction necessary to allow a cholinergic neuron to return to its resting state after activation. Cholinesterase levels of cells and plasma are used as a guide in establishing safety precautions relative to exposure and contact, as well as a guide in determining the need for workers to be removed from areas of contact with the organic phosphate insecticides. Simple, direct and automation-ready procedures for measuring AChE activity are very desirable. Acetylcholinesterase Assay Kit is based on an improved Ellman method, in which thiocholine produced by the action of acetylcholinesterase forms a yellow color with 5,5"-dithiobis(2-nitrobenzoic acid). The intensity of the product color, measured at 412 nm, is proportionate to the enzyme activity in the sample.
Applications :
Direct assays of acetylcholinesterase activity in blood, serum, plasma, and other biological samples.Evaluation of acetylcholinesterase inhibitors.
Usage :
For research use only (RUO)
Storage :
Store all reagents at room temperature. Shelf life: 6 months.
Kit Components :
Assay Buffer: (pH 7.5) 30 mLReagent 240 mgCalibrator: (equivalent to 200 U/L) 4 mL
Detection method :
Colorimetric
Compatible Sample Types :
Blood, Cell Lysate, Tissue Lysate
Features & Benefits :
Sensitive and accurate: Detection range 10 to 600 U/L AChE activity in 96-well plate assay.Convenient: The procedure involves adding a single working reagent, and reading the optical density at 2 min and 10 min at room temperature.High-throughput: Can be readily automated as a high-throughput 96-well plate assay for thousands of samples per day.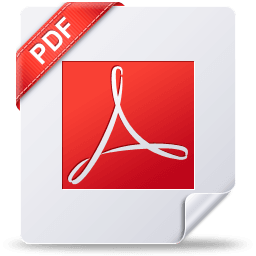 PDF
For Research Use Only. Not intended for any clinical use. No products from Creative BioMart may be resold, modified for resale or used to manufacture commercial products without prior written approval from Creative BioMart.