DNA Modification Antibodies
---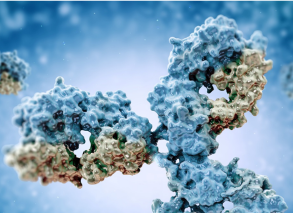 There are many chemical modifications throughout the genomic DNA sequence. DNA methylation is a major epigenetic modification that is common among them. Among the DNA methylation, the most thoroughly studied is 5-methylcytosine (5mC), which is widely regarded as a stable inhibitory regulator of gene expression. Hypermethylation generally inhibits expression of genes, while hypomethylation promotes gene expression. CpG dinucleotide of the human chromosome is the most important methylation site, and DNA methylation not only affects the expression process of the gene, but also can be inherited and continued with mitosis and meiosis of cells. The methylation status of DNA can be reversed at a certain stage of biological development or in a state of cell differentiation. DNA methylation status is regulated by a variety of enzymes, so it is important to study the enzymes that regulate DNA methylation status.
Creative BioMart's highly validated DNA epigenetic modification antibodies, including but not limited to antibodies targeting DNA modification (5mC/5hmC/5fC/5-caC…), DNA methyltransferase, DNA demethylases, methylated DNA-binding proteins, may help you understand DNA epigenetic modification and its role in embryonic development, cell cycle regulation, and disease development.
DNA Modification Antibodies Products List
Online Inquiry
For

Research Use Only

.

Not

for use in

diagnostic or therapeutic

procedures.