Ubiquitin Small Molecules
---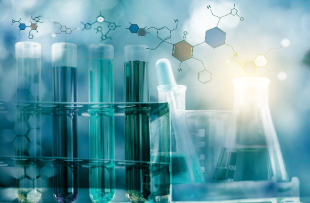 The ubiquitin-proteasome system (UPS) comprises a network of enzymes responsible for maintaining cellular protein homeostasis, and dysfunction or dysregulation of this system is closely related to the development of numerous cancers. Under physiological conditions, enzymes involved in the ubiquitination process maintain the balance between ubiquitination and deubiquitination to control protein quality and homeostasis. Among them, the aberrant expression or dysfunction of deubiquitinating enzymes (DUBs) usually leads to the occurrence and development of a series of diseases. Ubiquitin-specific proteases (USPs), the largest subfamily of DUBs, have attracted extensive attention as novel anticancer targets, and small-molecule inhibitors targeting USPs may be potential candidates for anticancer therapeutic agents.
In addition, several enzymes in this system also participate in the process of histone ubiquitination and change the level of histone ubiquitination, thereby regulating the cell cycle and cell growth. At Creative BioMart, we offer a variety of small-molecule modulators targeting UPS, including those targeting the ubiquitin E3 ligase PRC1 complex and USP to accelerate your drug research of UPS or epigenetics. Please query our small-molecule product list, and if you have any questions or do not find a suitable small-molecule modulator in our product catalog, please feel free to contact us, our scientists will provide you with professional consultation and technical support.
Ubiquitin Small Molecules Products List
Online Inquiry
For

Research Use Only

.

Not

for use in

diagnostic or therapeutic

procedures.