Epigenetic Drug Discovery
---
Driven by recent advances in biological science and technology, epigenetics has drawn increasing attention in recent years. Epigenetics-related enzymes could catalyze the addition or removal of a series of covalent modifications on genomic DNA, RNAi and histones, which can be applied as biomarkers and potential therapeutic targets in many diseases. A deepening understanding of epigenome and its role in cell functions and diseases has been validated in drug therapy initiatives of epigenetic alterations in drug discovery and medicinal chemistry research communities. Moreover, the approval of a quantity of small molecule-based interventions that inhibit or modulate specific epigenetic targets in a therapeutic manner proves that some of these targets are druggable by small molecules. Although the field is in its infancy, epigenetic modulators are expected to be attractive new therapeutic agents.
As a pioneer in epigenetic drug discovery service, Creative BioMart offers flexible assay systems to determine a single pharmacological dose or multiple doses of IC50 (half maximal inhibitory concentrations) of a chemical library and to screen an inhibitor against a panel of epigenetic biochemical targets, thus supporting your project from high-throughput screening & library profiling to lead optimization. The development of epigenetic enzyme inhibitors or modulators usually employs a combination of structure-based drug design and biochemical or cell-based assays that are available to monitor epigenetic target activity. It is critically important that an appropriate assay is established and a given drug target is comprehensively validated previous to screening with the purpose of enhancing the rate of your compound progressed into the drug discovery chain. The validated biochemical or cell-based assays in Creative BioMart allow us to directly measure the enzyme-converted products or modification patterns, enabling us to deliver results with more accuracy and reliability. Creative BioMart has established a platform to produce active proteins for epigenetic drug discovery research.
Epigenetic Drug Discovery Services at Creative BioMart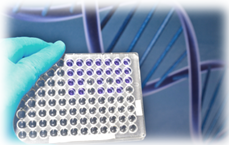 Biochemical Assays
Our biochemical assays use excellent tools to speedily recognize potential therapeutics, predict efficacy, and scale down the number of candidates to a much smaller amount.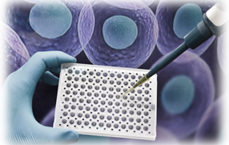 Cell-based Epigenetic Assays
Cell-based screening services at Creative BioMart offer a comprehensive view of the biological background and the resulted cellular responses, and enable more well-thought decisions to be made about which compounds need to be investigated and which compounds need to be excluded.
Our Advantages
Specialized and trustable: Recognized enzyme leaders and skilled epigenetic specialists.
Efficient: Promote your drug development without additional costs and time.
High quality: Multiple quality control steps in all workflows; Validated antibodies and reagents to deliver superior data.
Flexibility: Extensive range of sample species and sources.
A dedicated screening lab at Creative BioMart utilizes several technology platforms to meet your epigenetic drug discovery needs and assure the qualified experimental data that you seek in a convenient manner and at a competitive price. We provide a complete report with both raw and analyzed data, graphs, detailed protocols, and a summary of findings. Creative BioMart is confident in offering the best services with the highest level of quality and consistency. Lead compounds evaluation with our biochemical and cell-based screening services is time- and cost-saving so that you can concentrate on your drug discovery program. contact us today to discuss your project!
Online Inquiry
For

Research Use Only

.

Not

for use in

diagnostic or therapeutic

procedures.