ChIP Kits
---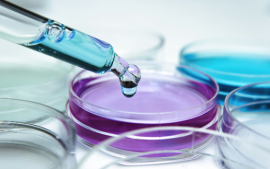 Chromatin immunoprecipitation (ChIP) is an ideal technology for studying protein-DNA interactions in vivo and is currently an optimal method to identify genomic regions that bind to specific proteins or proteins that bind to specific genomic regions. Combined with other experimental techniques, ChIP can be used for different purposes of detection. For example, ChIP-Seq combines ChIP and high-throughput sequencing to identify binding sites for DNA-interacting proteins and can be used to accurately map global binding sites for any protein of interest.
Generally, the intracellular protein and DNA are cross-linked in the living cell, and the ultrasound is used to randomly cut it into small chromatin fragments within a certain length range, and then the protein-DNA complex is immunoprecipitated with the specific antibody of the target protein, thus specifically enriching the DNA fragments bound by the protein of interest.
As a supplier of epigenetics products and services, Creative BioMart can provide you with ChIP-related reagents and research kits to detect the interaction of genomic DNA-binding proteins such as specific transcription factors or histones with specific genomic DNA sequences. To get the desired results, choosing the right antibody is crucial, and all steps in the ChIP process are also important.
Product Features
Efficient and specific enrichment efficiency: the enrichment ratio of positive and negative controls is more than 120, and a small amount of input samples (e.g. chromatin, cells and tissues) are required for each ChIP reaction.
Compatible with downstream analysis methods: the downstream applications include RT-qPCR, gene chips, high-throughput sequencing and so on.
Excellent technical service team: the technical service is efficient, comprehensive and rapid, and can help customers solve the problems encountered in the experiment as soon as possible.
If you prefer your own ChIP protocol, it is recommended to optimize it with chromatin preparation kits provided by us to help you get started with the high-quality chromatin. If you have any questions or cannot find a suitable kit in catalog, please feel free to contact us, and our experts will provide you with professional technical support for free.
Browse All ChIP Kits
Online Inquiry
For

Research Use Only

.

Not

for use in

diagnostic or therapeutic

procedures.