Histone Modification Proteins
---
Brief Introduction
---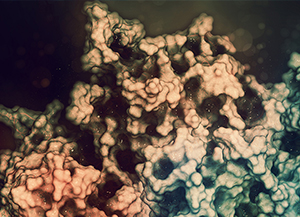 Histones undergo many post-translational modifications, such as methylation and acetylation, to regulate epigenetic transcription and gene expression. In the process of post-translational modification of histones, the enzymes responsible for the addition or deletion of these epigenetic marks are often referred to as "writers" and "erasers", respectively. For example, in histone methylation, histone methyltransferase adds methyl markers to certain specific amino acids of histones, while histone demethylase is responsible for removing these markers. When histone acetylation occurs, histone acetyltransferase catalyzes the addition of acetyl groups, while histone deacetylase is responsible for the removal of acetylation markers. There are also proteins with specific reader domains selectively recognize different histone modifications, which are called "readers".
As a leading supplier of epigenetic-related protein products, Creative BioMart offers thousands of writer enzymes, eraser enzymes, and reader domain proteins involved in various post-translational modifications of histones, as well as proteins directly or indirectly interact with these enzymes or proteins. Our histone modification proteins will accelerate your research progress associated with histone epigenetic modifications.
Online Inquiry
For

Research Use Only

.

Not

for use in

diagnostic or therapeutic

procedures.