Reader Domain Proteins
---
Brief Introduction
---
The protein that recognizes and binds to the specific epigenetic modification is called "reader". For example, acetylated lysine can be selectively recognized by a reader protein motif called bromodomain. At least 43 bromodomain-containing proteins have been identified in the human genome, most of which are important transcriptional regulators. Certain human diseases have been found to be associated with mutations in the bromodomain. Although the bromodomain has received significant attention in biomedical research, abnormalities in other reader protein domains also have significant physiological effects.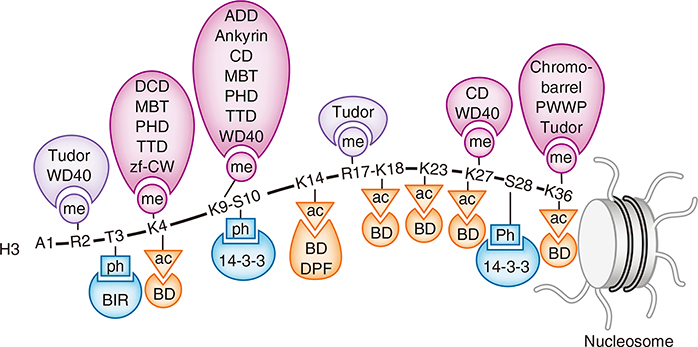 Figure 1. Readers of histone post-translational modifications
At Creative BioMart, you can conveniently select various proteins with different epigenetic reader domains, including but not limited to bromodomain, chromodomain, malignant brain tumor (MBT) domain, plant homeodomain (PHD), YEATS domain, SET- and RING- associated (SRA) domain, and Tudor domain.
Reference
Musselman C A.; et al. Perceiving the epigenetic landscape through histone readers. Nature structural & molecular biology. 2012, 19(12): 1218-1227.
Online Inquiry
For

Research Use Only

.

Not

for use in

diagnostic or therapeutic

procedures.