Biochemical Assays
---
An understanding of the epigenetic enzyme/protein itself, which represents an important therapeutic target, has prompted the development of a range of biochemical assays that help to identify targets and investigate biomolecular functions.
Biochemical assay services provided by Creative BioMart consist of a large collection of robust assays that are suitable for screening and identifying your hits with accurate pharmacology and thus support your drug discovery project from high throughput screening (HTS) & library profiling to lead optimization. Our biochemical-based screening is backed up with excellent portfolio of tools to efficiently recognize potential small molecules, and predict potency by determining IC50 (half maximal inhibitory concentration) values against a broad range of targets. A wide range of chemiluminescent, fluorescent and colorimetric formats are optional for our biochemical assays. The cross-functional team at Creative BioMart can help you choose the most appropriate method and develop customized assays for compound library screening as well as secondary screening support.
After a set of screening and profiling services, a comprehensive report would be presented by Creative BioMart, including raw and analyzed data, graphs, detailed protocols, etc. Proteins and enzymes used in these assays are produced in-house and commercially available for CRO and companies that offer HTS services. We also offer a variety of small molecule inhibitors involved in epigenetic events. The quality and consistency of our biochemical assays and attached products are of the highest level.
Biochemical Assays at Creative BioMart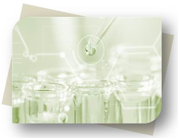 Methyltransferase Screening
DNA methyltransferases (DNMTs) and histone methyltransferase (HMTs) have been implicated in the development of a large number of cancers. Creative BioMart offers a panel of DNMTs and HMTs assays available for both profiling and low cost HTS to evaluate lead compounds.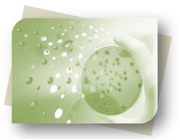 Demethylase Screening
Demethylases work in an opposite way to methyltransferases, and like other modifying enzymes, it plays a significant role in growth and gene regulation. Creative BioMart conducts demethylase screening assay by determining the effects of compounds from clients on the enzymatic activities of demethylase.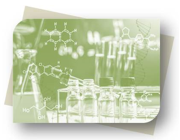 HAT & HDAC Screening
Abnormal histone acetylation and deacetylation profiles have been shown to correlate with disease progression. Herein, histone acetylase (HAT) and histone deacetylase (HDAC) are attractive drug targets. Continuous work is being done to develop specific inhibitors and activators of these enzymes. A large portfolio of research tools for HAT and HDAC screening is provided by Creative BioMart.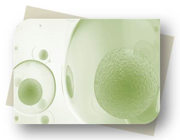 Reader Domain Screening
Epigenetic reader domain proteins could recognize specific marks and are recruited on histones or nucleotides. The physiological importance of epigenetic reader domains leads to the development of inhibitors against reader domains in the pharmacological industry. Creative BioMart offers a large collection of reader domain proteins for assay service and for purchase.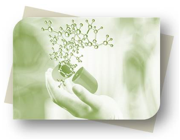 Deubiquitinating (DUB) Enzymes Screening
DUBs activity involved in several important pathways such as oncogenesis, neuronal disease and transcriptional regulation has been depicted since its discovery. Attempts have been made to explore novel drugs targeting DUBs. Creative BioMart helps to evaluate the potentiality of DUBs related therapies.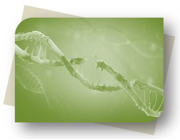 Poly (ADP ribose) polymerase (PARP) Screening
PARP can catalyze the transfer of ADP-ribose to target proteins. The inhibition of PARP, either alone or in combination with DNA-damaging agents, has been implicated as a potential therapeutic approach in tumor treatment. Biochemical PARP screening at Creative BioMart is a fast, reliable, and inexpensive way to identify PARP inhibitors to accelerate your drug discovery program.
Our Advantages
Efficient and economical
Superior performance and high reproducibility
Team of skilled experts
Practical for drug discovery and screening
From target identification to candidate selection, the design and development of assays that deliver actionable insights are key steps in drug discovery research. Moreover, it is quite challenging to achieve optimal results if you are working with a new target or technology. At Creative BioMart, you have access to specific technologies, resources or experienced scientific personnel to design and perform your research. Collaborating with us is probably the best solution for your needs. Our global custom service teams are willing to focus on your specific needs with deliverables matched to your project goals and budget. Discuss with our scientists to figure out how our biochemical assay services can assist you, and mail your compounds to our lab and you will receive a report within a fast turnaround time! contact us today for more information about our biochemical assays.
Reference
1. Fowkes, A.; et al. Biochemical assays and biophysical tools for inhibitor identification and validation. Future Med. 2013: 104–116.
Online Inquiry
For

Research Use Only

.

Not

for use in

diagnostic or therapeutic

procedures.