RNA Modification & Methylation
---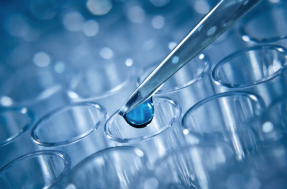 RNA methylation is one of the significant contents of epigenetics, in which m6A (N6-methyladenosine) is a relatively common modification, and this modification is dynamically reversible. It plays an important role in regulating gene expression, splicing, RNA editing, RNA stability, controlling mRNA degradation and mediating translation of circular RNAs (circRNAs).
m6A modification of RNA is involved in three main categories of enzymes (including so-called writers, erasers, and readers).
Writers mediate the process of RNA methylation. The most common enzymes are METTL3 and METTL14, which can catalyze m6A methylation of mRNA (and other nuclear RNA) in vitro and in vivo. WTAP is another key component of this methyltransferase complex.
Erasers mediate the process of RNA demethylation. FTO and ALKBH5 can remove m6A methylation from mRNA (and other nuclear RNA).
Readers read the information of RNA methylation and participate in the translation and degradation of downstream RNA. For example, proteins with YTHDF domain can recognize and bind m6A in mRNA, and this binding will reduce the half-life of mRNA and promote its degradation.
Creative BioMart currently offers RNA modification kits to help you detect m6A RNA methylation status and measure the activity of enzymes involved in RNA methylation. If you have any questions or cannot find the suitable kit in our product catalog, please feel free to contact us, and our scientists will provide you with professional consultation and technical support for free.
Browse All RNA Modification & Methylation Kits
Online Inquiry
For

Research Use Only

.

Not

for use in

diagnostic or therapeutic

procedures.