Transcription Factor ChIP-Seq
---
Gene expression is primarily regulated at the transcriptional level and is achieved by the binding of transcription factors (TFs) to genomic regulatory regions termed as promoters and enhancers. Chromatin immunoprecipitation coupled with high-throughput sequencing (ChIP-Seq) is widely utilized to identify and quantify the precise genomic DNA binding sites of specific TFs and co-regulatory factors with high accuracy, sensitivity, and reproducibility. Through straight measurement of the interactions between DNA and TFs occurring inside the nucleus of living cells and tissues, TF ChIP-Seq assay could generate highly specific and quantitative information that are valuable for studying unique genetic regulatory events, genetic pathways, and novel biomarkers.
The TF ChIP-Seq service provided by Creative BioMart exploits the optimized ChIP-Seq protocol, a robust TF antibody and a specialized ChIP-Seq data analysis pipeline for TFs to help you gain insight into gene transcriptional regulation.
Features of TF ChIP-Seq Service at Creative BioMart
Flexible and one-stop service: customers only need to provide samples, and we will complete full TF ChIP-Seq experiment. Moreover, we will tailor the solution to the specific situation and work closely with you to ensure the most satisfactory results.
High resolution: compared with the ChIP-on-chip, ChIP-Seq has significantly improved the resolution of the identified TFBS, and theoretically achieves single nucleotide resolution through optimization of experimental protocols, but requires a combination of novel computational tools, at Creative BioMart, the analytical methods utilized can identify closely spaced TFBS at high resolution (resolves individual binding sites even if spaced closely).
Professional bioinformatics analysis: we perform a comprehensive or individual analysis for chromatin with the ENCODE (the encyclopedia of DNA elements, a public research project) standards, using different data analysis pipelines to study different types of protein-chromatin interactions. The data analysis pipelines of TF ChIP-Seq and histone ChIP-Seq share the same mapping steps but differ in the way the signal and peak are called and in the subsequent statistical treatment of replicates. The pipeline utilized in our TF ChIP-Seq service is suitable for proteins that are expected to bind in a punctate manner, such as to a specific DNA sequence or a specific chromatin configuration.
Workflow of TF ChIP-Seq at Creative BioMart
Creative BioMart stringently controls each step in the TF ChIP-Seq workflow to ensure access to high-quality data.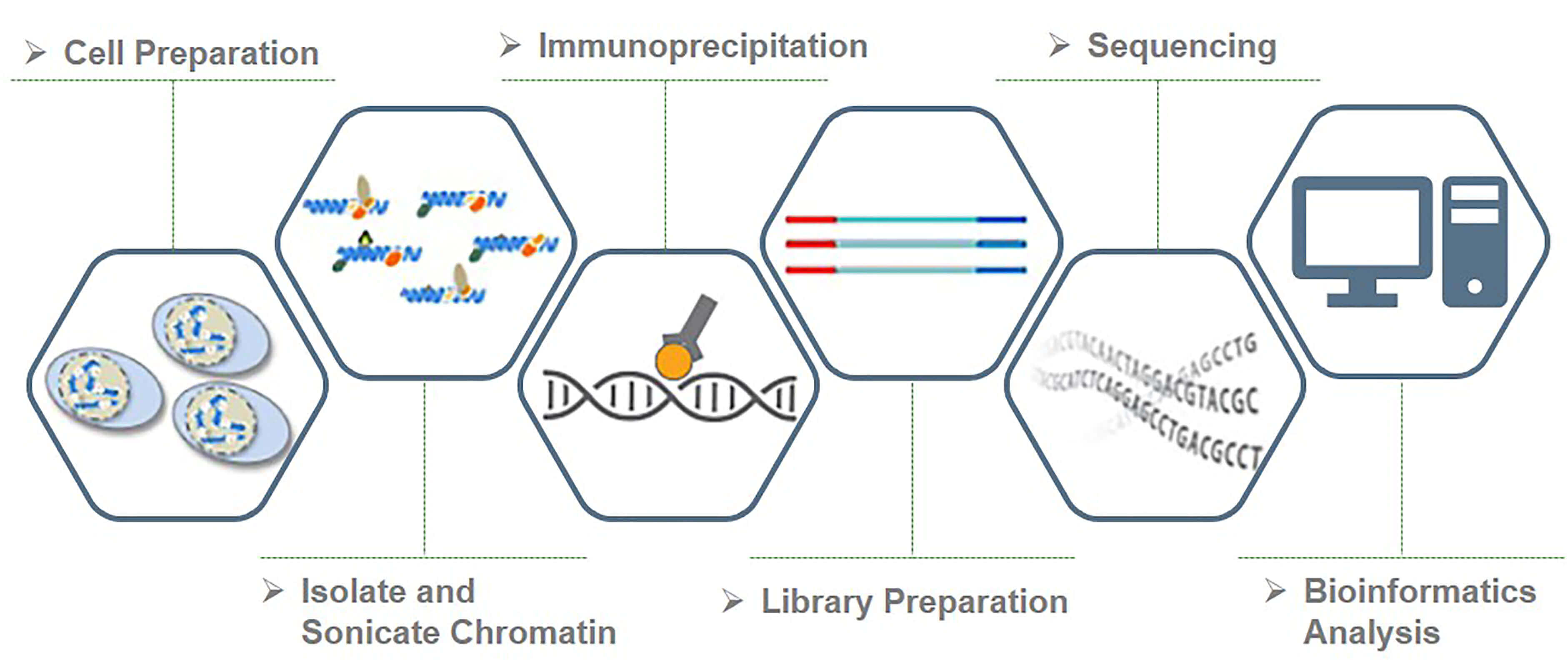 Figure 1. Workflow of TF ChIP-Seq service at Creative BioMart
Creative BioMart is proud to provide TF ChIP-Seq service to advance your epigenetic studies in an effective and economic way. Please contact us for more information and a detailed quote.
Online Inquiry
For

Research Use Only

.

Not

for use in

diagnostic or therapeutic

procedures.