Demethylase Screening
---
Demethylation is the chemical reaction where methyl groups are removed from methylated substrates via demethylases, and the discovery of demethylases reveals that methylation is a dynamic, reversible regulatory process. Similar to methyltransferases, demethylases show a high level of substrate specificity. Furthermore, they are sensitive to some specific type of methylation that they recognize and further demethylate. Demethylases are of great significance in development and gene regulation just like all other epigenetic modifying enzymes. Considering the critical role that demethylases play in gene regulation, it is not surprising that some specific demethylases are involved in some pathological processes such as cancer progression, thus making it necessary to better understand the activity or inhibition of demethylases. Currently, the most commonly studied are the development of inhibitors against DNA demethylases and histone demethylases (HDMTs) to be applied in cancer therapy.
With years of experience and skills, Creative BioMart is a leading company supplying a wide range of platforms and panels for demethylase assay profiling and low-cost high throughput screening services to make your epigenetic therapies more stringent for pre-clinical trial development within the shortest timeline. Highly active and purified DNA demethylases and histone demethylases for life science research are also provided by Creative BioMart. A unique and comprehensive portfolio of related substrates, assay kits, and inhibitors or activators is also available to assist all of your research of interest.
Demethylase Screening Services at Creative BioMart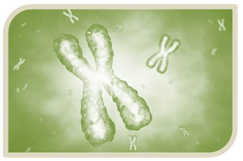 DNA Demethylase Screening
DNA demethylase is involved in epigenetic reprogramming of genes and important disease mechanisms. Its suppression or activation plays an important role in drug therapeutic development. Creative BioMart equipped with cutting-edge technologies can help to screen your potential inhibitors targeting DNA demethylase from a library of compounds.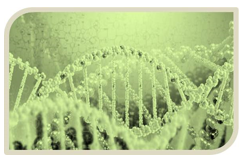 Histone Demethylase Screening
HDMTs are found to participate in the regulation of chromatin remodeling, cell death, and global DNA methylation and also associated with some pathological processes such as cancer and inflammatory diseases. HDMTs inhibition is critical for epigenetic gene activation and silencing and has potential in benefiting cancer therapy. HDMTs assays at Creative BioMart aim at screening and profiling compounds against HDMTs to promote your success in drug discovery research.
Supported by our experienced scientists and advanced technology, Creative BioMart is dedicating to identifying the most potential inhibitors or activators for your target demethylase through our one-stop service. A comprehensive platform offering a wide range of demethylases is accessible at Creative BioMart to meet all of your requirements in epigenetic drug discovery project. Specially customized service could be also designed and afforded to accommodate both small and large scale requirements. If you have additional requirements or questions about our demethylase screening and profiling services, please feel free to contact us.
Online Inquiry
For

Research Use Only

.

Not

for use in

diagnostic or therapeutic

procedures.