Protein Quantitation Service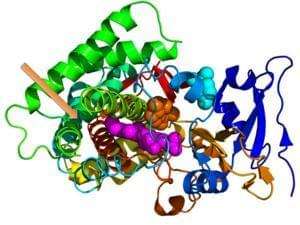 By many years of experience in protein researches, Creative BioMart provides a comprehensive range of analytical development and testing services for protein quantitation. Our testing services provide high-quality analysis required throughout discovery, development, clinical trials, and commercialization. Assays can be transferred, developed, verified, qualified or validated, and can be run under R&D, GLP or GMP conditions. Professional and strict documentation and management systems have been developed to efficiently support all the projects.
From the services below, our customers could benefit the complete analytical quantitation packages, including individual analysis or a full protein analysis package to fulfill regulatory requirements.
Active Concentration Analysis
We offer service on protein activity studies using the most advanced technologies, such as xMAP and bDNA based high throughput techniques, protein array, SPR by Biacore system, bioluminescence, etc. Below is a short list of analytic service available in Creative BioMart.
Enzyme activity assay, including kinase, esterase, phosphatase, dehydrogenase, synthetase, etc.
MMP, adhension panel
Transcription factor (NF-кB P65)
Cytokine, chemokine, growth factor
Promoter methylation array
ATP determination
Antioxidation/ free radicals test
Biochemical metabolism assay
Tumor markers and disease detection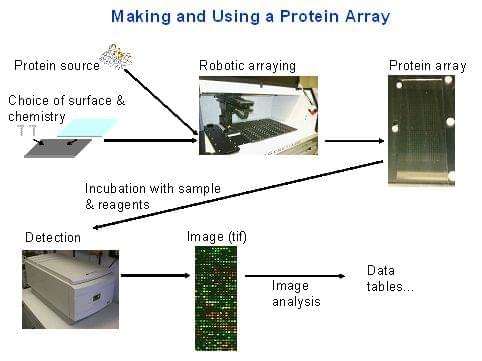 Find your own case below
Cytokines & chemokines (6Ckine/CCL2, EGF, ENA-78/CXCL5, Eotaxin )
Cell signaling pathway (Active Caspase 3, Akt/PKB, ATF2)
Brain-derived neurotrophic factors (Cortisol, Apo Al, BDNF, Cathepsin D)
Bone metabolic factors (RANKL, Adiponectin, IL-1β, ACTH, Insulin)
Skin growth control factors (Cortisol, Fibronectin, HAS)
Apoptosis and sepsis related factors (MIF, PAI-1, sFas)
Immunoglobulin (IgA, IgG1, IgG2, IgG3, IgG4, IgM)
Tumor biological markers (CA-125, IGF-II, Leptin, MIF, Osteopontin)
Endocrine hormones (ACTH, AGRP, Amylin, BDNF)
Cardiovascular factors (Adiponectin, Apo Al, IFN-γ, TNFα)
Renal toxicity studies (Albumin, Clusterin, Cysatin C, Kim-1)
Metabolic factors (Amylin, AFP, ANGPTL3)

Standard Concentration Measurement
Several UV and visible spectrophotometers platforms are widely used in protein analysis. The Ultraspec series of UV/visible spectrophotometers, for example, provides modules for protein determination, enzyme activity kinetics, and fraction analysis. Platform at Creative BioMart offers you regular protein quantitation service including basic absorbance, transmittance, OD600, and concentration methods as well as Bradford, BCA, Biuret, and Lowry protein quantitation methods.
iTRAQ Multiplex Protein Quantitation
Analysis and database searching of protein database with LC-MS/MS. Differential protein expression profiling can be obtained using multiplex tagging reagents and LC/MS peptide analysis. The tryptic peptides from each biological sample are labelled with one of the tagging reagents, such as iTRAQ or dimethyl reagents, the peptides are combined, separated and purified by strong cation exchange chromatography (SCX) or Hydrophilic Interaction Chromatography (HILIC) chromatography. The peptides are then analysed by LC-MS/MS on a QTOF or Orbitrap mass spectrometer. The MS/MS data are used for database searching and peptide identification, and the differential labels are used for relative quantification of each peptide.
Advantages
Thousands of peptides identified and quantified in one single analysis Large dynamic range, high and low abundant proteins are identified High diversity of proteins observed, including acidic, basic, high Mw, and hydrophobic membrane proteins.
Proteins from host cells, cell culture media, bacteria or virus that has infected of a cell culture.
Degradation products: cleaved protein forms, truncated protein forms, oxidation and deamidation products.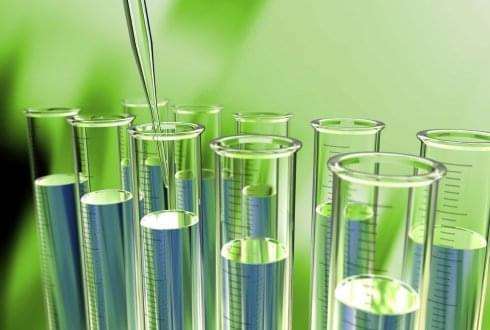 Contact us or send an email at for project quotations and more detailed information.
Related Services & Products