Biomarker
The term "biomarker", a portmanteau of "biological marker", refers to a broad subcategory of medical signs – that is, objective indications of medical state observed from outside the patient – which can be measured accurately and reproducibly.
A biomarker is a substance that is measured in a biological system as an indicator of exposure, effect, susceptibility, or clinical disease. Biomarkers are often measured and evaluated using blood, urine, or soft tissues to examine normal biological processes, pathogenic processes, or pharmacologic responses to a therapeutic intervention.
WHO has defined a biomarker as "any substance, structure, or process that can be measured in the body or its products and influence or predict the incidence of outcome or disease". An even broader definition takes into account not just the incidence and outcome of disease, but also the effects of treatments, interventions, and even unintended environmental exposure, such as to chemicals or nutrients.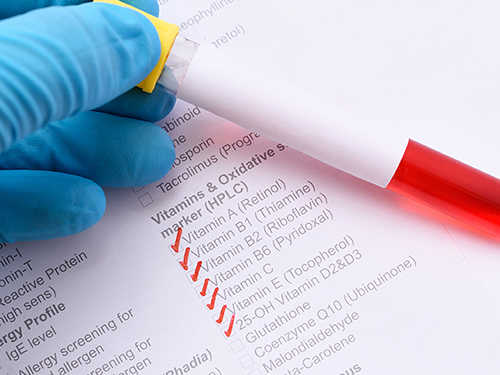 Biomarkers used in the medical field, are a part of a relatively new clinical toolset categorized by their clinical applications. The three main classes are molecular biomarkers, cellular biomarkers, and imaging biomarkers. All 3 types of biomarkers have a clinical role in narrowing or guiding treatment decisions and follow a sub-categorization of being either predictive, prognostic, or diagnostic.
Molecular biomarkers can be used to refer to non-imaging biomarkers that have biophysical properties, which allow them to be measured in biological samples, and include nucleic acid-based biomarkers such as gene mutations or polymorphisms and quantitative gene expression analysis, peptides, proteins, lipids metabolites, and other small molecules.
Biomarkers are also integral to drug development; they're really critical, because researchers need to measure the effects of investigational drugs on people during clinical trials. And the way they do that is to look at their effect on biomarkers. Drug development today has many problems, and the major problem is the failure rate. To really improve the success rate and improve the efficiency of drug development, researchers need a whole new generation of biomarkers that are more informative and that can tell developers earlier whether or not their drug may have toxicity or it really may not work at all, and to get that early read on what's going to be successful. And so those biomarkers are ones that have yet to be developed.
Biomarkers play a critical role in improving the drug development process as well as in the larger biomedical research enterprise. The FDA continues to promote the use of biomarkers in basic and clinical research, as well as research on potential new biomarkers to use as surrogates in future trials. Creative BioMart provides a list of biomarker proteins to accelerate our customers' program. Contact us for more details.
| Cat.No. | Product Name | Source | Species | Tag |
| --- | --- | --- | --- | --- |

Contact us or send an email at for project quotations and more detailed information.
Related Services & Products