Epitope Mapping
Epitope mapping has become more and more vital in both vaccine and antibody drug development. Knowledge on epitope of an antibody will largely facilitate your drug design and patent application. Based on our advanced peptide library platform, Creative BioMart provides a comprehensive series of Epitope Mapping Services to fulfill customers' demand.
Feature:
Advanced technology: Proprietary technology ensures quality.
Unparalleled accuracy: Minimized unspecific interactions by optimized detection methods.
Comprehensive services: One-stop services to map various epitopes.
In house peptide library synthesis and assay development.
Fast delivery: Delivery starting from 4 weeks.
Service Includes:
Binding activity test: ELISA/WB confirm the binding of submitted antigen and antibody.
Glycosylation analysis (optional): Compare the antibody-antigen binding activity of deglycosylation antigen with the submitted antigen.
Overlapping peptide library: Overlapping peptides are synthesized according to the protein sequences provided by the customer.
Detection: Screening of peptide library against customer samples: control detection (optional) and target detection.
Customer should submit the antigen sequence, antigen sample, target antibody sample, and control antibody sample (optional) for the services. Our customer service representatives are available 24 hours a day.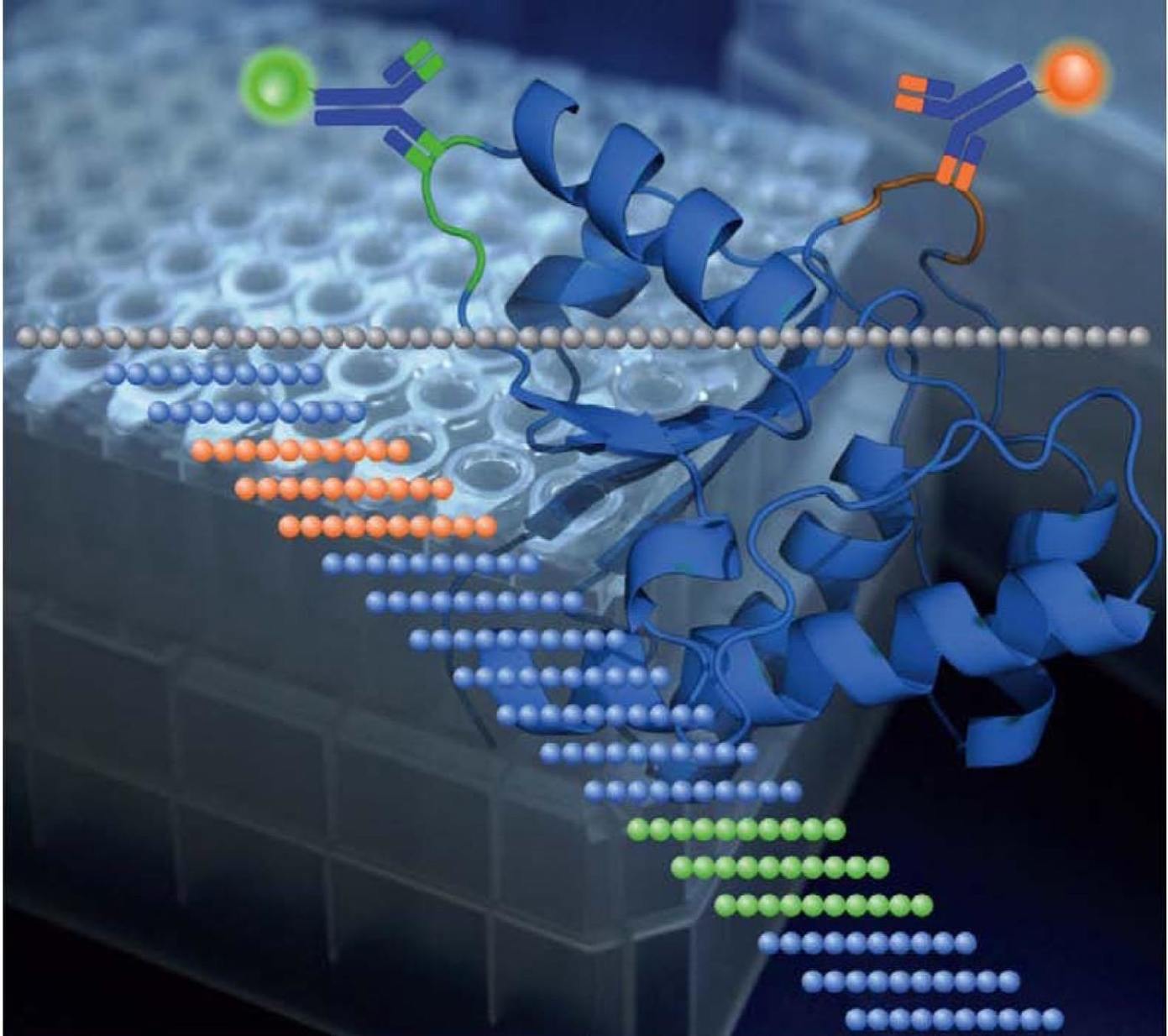 Contact us or send an email at for project quotations and more detailed information.
Related Services & Products