Enzyme Target and Screening
Enzymes are attractive targets for pharmacological intervention, owing to their essential roles in life processes and pathophysiology. Because of their critical roles in the study of drug metabolism, pharmacokinetics and toxicity reactions, the demand for the new enzyme assay development is increasing. Creative BioMart is committed to developing a variety of comprehensive assays. In addition to the popular kinase and protease assay panels, Creative BioMart offers miscellaneous enzyme assay services, including but not limited to, lipases, oxidoreductases, deacetylases, CYP450 enzymes, and phosphodiesterases (PDE), all of which have been identified as prospective druggable entities.
Featured Services
Assay reagent preparation
Assay development for high throughput screening
High throughput screening and profiling
Vailable Enzyme Family Including
Enzyme Family
Enzyme Name
Cytochrome P450
1A2, 2C9, 2C19, 2D6, 3A4
Oxidoreductases
MAO-A, MAO-B, COX-1, COX-2
Transferases
COMT, UGT1A1
Deacetylase
Sirtuin SIRT1, Sirtuin SIRT2, Sirtuin SIRT3
Hydrolases
Pancreatic Lipase (Porcine), Pancreatic Lipase, α-Amylase, α-Glucosidase, Sucrase (Invertase), Na+/K+-ATPase (Porcine), Cholinesterase, Acetyl (AchE)
Lyases
Carbonic Anhydrase (CA)
Hydrolases, Phosphatase
PTP1B, TCPTP, CD45, SHP-2
Hydrolases, Phosphodiesterase
PDE1A, PDE1B, PDE1C, PDE2A, PDE3A, PDE3B, PDE4A1A, PDE4B1, PDE4B2, PDE4C1, PDE4D2, PDE4D3, PDE5A1, PDE6C, PDE7A, PDE7B, PDE8A1, PDE9A2, PDE10A1, PDE11A4
Creative BioMart is specialized on testing inhibitors against total enzymatic activity as well as high throughput screening for individual DNMTs, HMTs, HDMTs, HDACs and HATS. The comprehensive panel of enzymes in this platform has important biological and therapeutic relevance. Misregulation of these enzymes may lead to disease such as cancer. Inhibitors that target to these enzymes such as HDACs and DNMTs have been proven effective as novel cancer therapeutic agents. Continued development of these inhibitors, especially isoform-selective inhibitors, would further improve cancer treatment and lead to the possibility of successful cancer treatment drugs.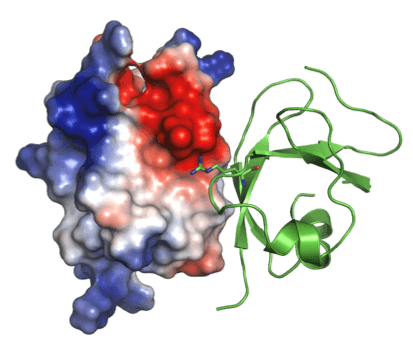 Contact us or send an email at for project quotations and more detailed information.
Related Services & Products