The ephrins family is the ligand of the largest family of growth factor receptors known to date, the receptor tyrosine kinase subfamily Eph. A series of experiments have shown that ephrinB2 is not only a ligand for a receptor, but also a signal receptor; it is one of the key genes in angiogenesis. The Eph receptor in turn constitutes the largest known subfamily of receptor protein tyrosine kinases (RTKs). Since ephrin ligands (ephrins) and Eph receptors (Ephs) are both membrane-bound proteins, binding and activation of Eph/ephrin intracellular signaling pathways can only occur through direct cell-cell interactions. Eph/ephrin signaling regulates various biological processes during embryonic development, including axonal growth cones, tissue boundary formation, cell migration, and segmentation guidance. In addition, Eph/ephrin signaling has recently been found to play a key role in multiple processes of maintaining adulthood, including long-term enhancement, angiogenesis, and stem cell differentiation.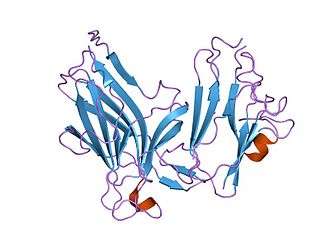 Figure 1. Ectodomains of the Ephb4-Ephrinb2 protein complex.
Ephrins' function in angiogenesis
Ephrins promote angiogenesis under physiological and pathological conditions (eg, cancer angiogenesis, neovascularization of cerebral arteriovenous malformations). In particular, Ephrin-B2 and EphB4 regulate angiogenesis by reducing expression in the VEGF signaling pathway, respectively, thereby determining the arterial and venous fate of endothelial cells, respectively. Ephrin-B2 affects VEGF receptors (eg, VEGFR3) through forward and reverse signaling pathways. The Ephrin-B2 pathway extends to lymphangiogenesis, resulting in the internalization of VEGFR3 in cultured lymphatic endothelial cells. Although the role of ephrins in developmental angiogenesis is elucidated, tumor angiogenesis remains unclear. Ephrin-A2 may play a role in positive signaling of tumor angiogenesis, as observed in mice lacking Ephrin-A2. However, this ephrin does not cause vascular malformations during development. In addition, Ephrin-B2 and EphB4 may contribute to tumor angiogenesis in addition to their developmental location, although the exact mechanism remains unclear. Ephrin B2/EphB4 and Ephrin B3/EphB1 receptors have a greater contribution to angiogenesis in addition to angiogenesis, whereas Ephrin A1/EphA2 appears to act specifically on angiogenesis.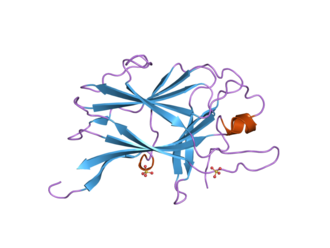 Figure 2. The EphB4 receptor protein, known to assist in developmental and tumor angiogenesis.
Migration factor in intestinal epithelial cell migration
The class A and B ephrin protein families direct the binding of ligands to EphB family cell surface receptors to provide stable, ordered and specific migration of intestinal epithelial cells from crypt to villi. Wnt protein triggers the expression of EphB receptor in the deep crypt, which leads to decreased Eph expression and increased expression of ephrin ligand, and the shallower the position of progenitor cells. Migration is caused by a two-way signaling mechanism in which binding of the ephrin ligand to the EphB receptor regulates the cytoskeletal dynamics of actin, causing "rejection." Once the interaction stops, the cells will remain in place. When mucus-carrying goblet cells and absorptive cells move toward the lumen, mature Paneth cells move in the opposite direction to the bottom of the crypt, where they are. In addition to the ephrin ligand that binds to EphA5, all other Class A and Class B proteins are also found in the gut. However, ephrin proteins A4, A8, B2 and B4 have the highest levels in the fetal period and decrease with age.
Tumor
Many Eph receptors are highly expressed in tumors. In several human tumors (lung cancer, breast cancer, colon cancer, liver cancer, colon cancer), Epha1 expression is higher than corresponding normal tissues, but no gene amplification, in vitro Epha1 in NiH3T3 cells High expression caused NIH3T3 to induce tumorigenesis in nude mice and cloned on soft agar, suggesting that high expression of eph may be associated with tumorigenesis. Ephb2 expression in various tumor tissues is several times higher than that of corresponding normal tissues, among which It is the most prominent in gastric cancer tissues, and about 75% is highly expressed, so it is thought that it may play a role in the occurrence of gastric embryos and tumors.
References:
1. Egea J.; et al. Bidirectional Eph-ephrin signaling during axon guidance. Trends in Cell Biology. 2011, 12011,18 (5): 351–8.
2. Rohani N.; et al. EphrinB/EphB signaling controls embryonic germ layer separation by contact-induced cell detachment. PLoS Biology. 2011, 9 (3): e1000597.