Neurotrophin (NT) is a type of protein molecules produced by nerve-dominated tissues (such as muscles) and astrocytes and necessary for the growth and survival of neurons. Neurotrophic factors usually enter the nerve endings in a receptor-mediated manner into the nerve endings, and then reach the cell body via reverse axonal transport, which promotes the synthesis of related proteins by the cell body, thereby exerting its support for neuron growth, development and functional integrity Role. In recent years, it has also been found that some NTs are produced by neurons and reach the nerve endings through the axioplasmic transport, which supports the morphological and functional integrity of post-synaptic neurons.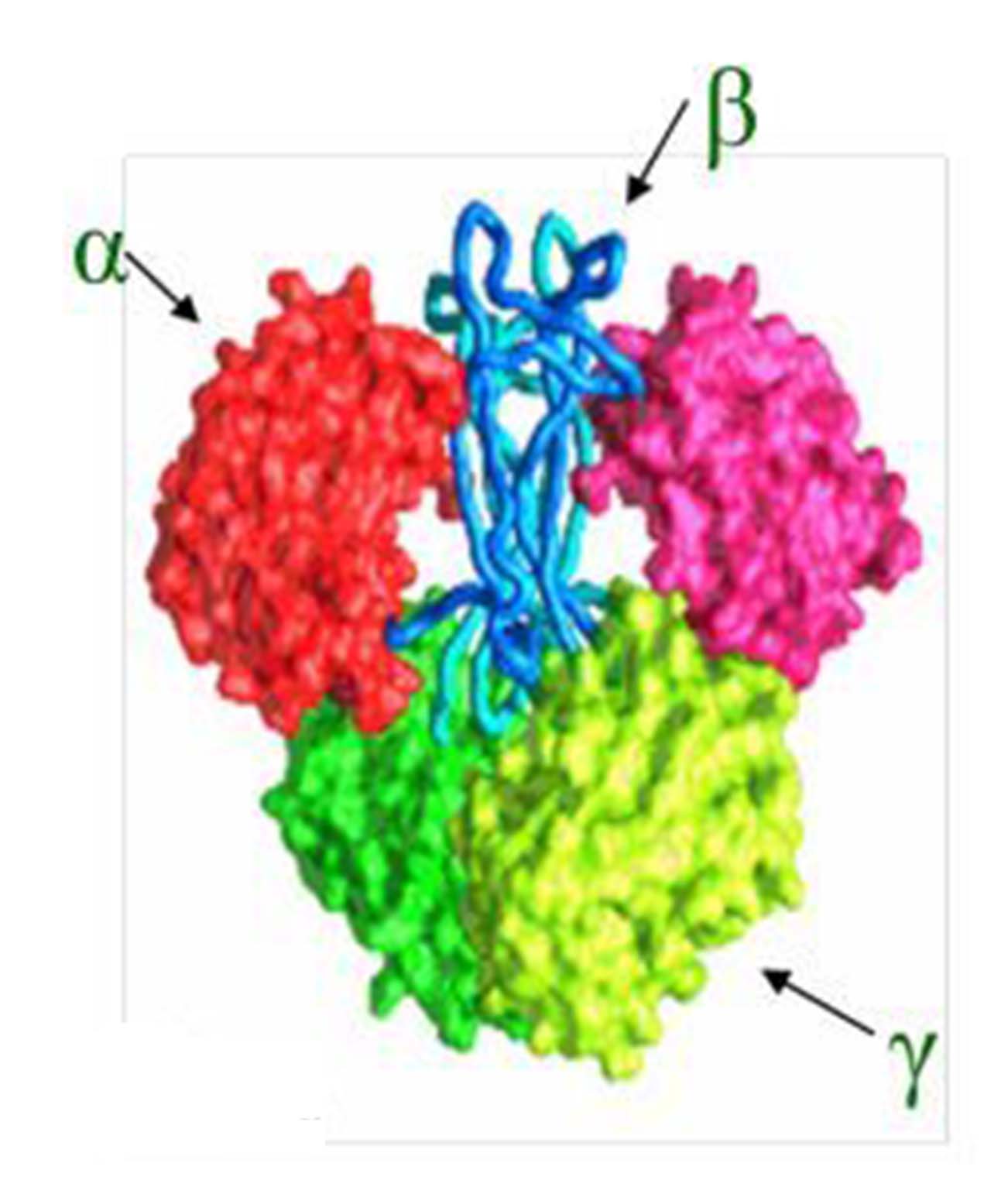 Figure 1. Protein structure of Neurotrophin.
Classification and Functions
The discovery of NGF is a milestone in studying growth factors and stimulating the search for other neurotrophic factors. It is now known that NGF is just one of a series of secreted factors with neuronal survival. The most studied type of nutritional factor is neurotrophins. Four major neurotrophic factors have been isolated from mammals. They are: NGF, brain derived neurotrophic factor (BDNF), neurotrophic factor 3 (NT-3) and neurotrophic factor 4/5 (NT-4/5).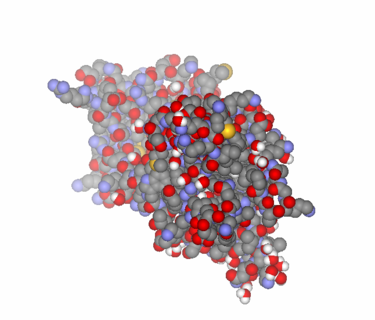 Figure 2. Protein structure of BDNF.
In addition, there may be neurotrophic factor 6 (NT-6). NGF is widely found in humans and various animals. If NGF antiserum is injected into newborn animals, almost all sympathetic ganglia can be damaged; while injection of antiserum into female rats can lead to the loss of fetal rat sensory nervous system. It can be seen that NGF is necessary for the growth and survival of sympathetic neurons and sensory neurons. Experiments have also shown that NGF can increase cAMP levels in basal forebrain and striatum cholinergic neurons, increase choline acetyltransferase activity, and play an important role in the growth and survival of these neurons. Various NTs have different roles in protecting neurons and preventing apoptosis, but there are also some overlaps and overlaps. Elimination of the NT-3 gene can cause a marked loss of skin touch-baroreceptors; DBNF-deficient mice have reduced numbers of peripheral sensory neurons and severe degeneration of the vestibular ganglia.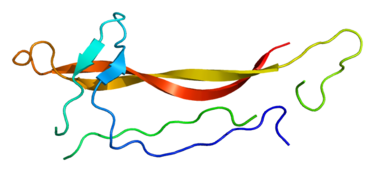 Figure 3. Protein structure of NT-3.
Receptors
High-affinity and low-affinity NT receptors have been found on nerve endings. High-affinity receptors are a class of 140 kD receptors that bind to tyrosine kinase. The Trk A receptor has a higher affinity for NGF; the trk B receptor has a higher affinity for BDNF and NT-4/5 and the Trk C receptor mainly binds NT-3. Various receptors exist in the form of dimers, and receptor agonism can promote the phosphorylation of tyrosine protein kinase in the cytoplasm. The low-affinity receptor is a 75 kD membrane protein called p75 NTR. There are far more such receptors than high-affinity receptors, about seven times the latter. The two-hybrid formed by the P75 NTR and Trk A monomers can enhance the affinity for specific binding to NGF. But a homodimer formed by the aggregation of two p75 NTRs binds to NT.
TrkA
TrkA has the highest affinity for binding to nerve growth factor (NGF). NGF is important both locally and nuclearly, regulating growth cones, motility, and expression of genes encoding neurotransmitter biosynthesis. Peptide-nociceptive neurons mainly express trkA and not trkB or trkC.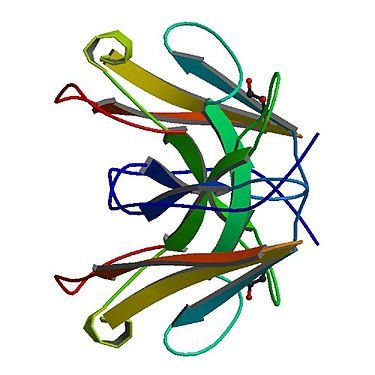 Figure 4. Protein structure of TrkA.
TrkB
TrkB has the highest affinity for the combination of brain-derived neurotrophic factor (BDNF) and NT-4. BDNF is a growth factor that plays an important role in the survival and function of neurons in the central nervous system. The binding of BDNF to the TrkB receptor causes many intracellular cascades to be activated, thereby regulating neuronal development and plasticity, long-term enhancement and apoptosis. Although BDNF and NT-4 are highly specific for TrkB, they are not interchangeable. In a study of a mouse model in which BDNF expression was replaced with NT-4, mice with NT4 expression appeared smaller and had reduced fertility. Recently, research has also shown that TrkB receptors are associated with Alzheimer's disease.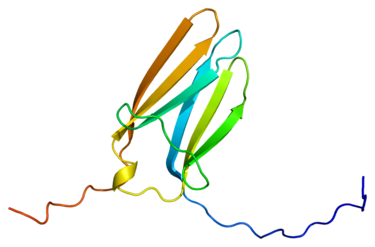 Figure 5. Protein structure of TrkB.
TrkC
TrkC is usually activated by binding to NT-3 and rarely by other ligands. (TrkA and TrkB also bind NT-3, but to a lesser extent. TrkC is mainly expressed by proprioceptive neurons. The axons of these proprioceptive neurons are much thicker than the axons of traumatic sensory neurons that express trkA.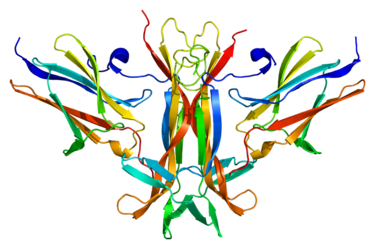 Figure 6. Protein structure of TrkC.
Interaction between neurotrophic factors and receptors
Neurotrophic factors are a class of proteins that play important roles in the development, survival, and apoptosis of neurons. Their members include nerve growth factor (NGF), brain-derived growth factor (BDNF), neurotrophic factor 3 (NT-3), Neurotrophic factor 4 (NT-4), etc. These proteins are potential drug targets for the treatment of diseases such as nerve injury. Past studies have shown that neurotrophic factors have two different membrane protein receptors, the p75NTR receptor and the tyrosine kinase receptor Trk. Neurotrophic factors interact with the extracellular regions of these two receptors to transmit signals related to the survival and apoptosis of nerve cells to the interior of the cell, thereby regulating cell development and apoptosis. p75NTR can be combined with all neurotrophic factors, but the combination of p75NTR and neurotrophic factors has been controversial. In addition, there is both synergy and antagonism between p75NTR and Trk, but the detailed synergistic regulatory mechanism remains to be clarified.
Reference:
Huang EJ.; et al. Trk receptors: roles in neuronal signal transduction. Annu. Rev. Biochem. 2003, 72: 609–642.