Home / Press Release / Can Diabetes Drug be used to treat Brain Cancer?
Can Diabetes Drug be used to treat Brain Cancer?
Metformin Vs Glioblastoma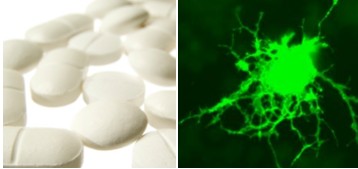 On Nov. 15, a research finding was published on the STEM CELLS Translational Medicine. It suggests a new treatment path for glioblastoma, a highly aggressive, deadly malignancy with very short median survival period after diagnosis.
They found a protein that stops stem cells from forming the glioblastoma cells. And more importantly they found a drug used on type 2 diabetes can activate this protein.
For many years, researchers have been seeking a way to control the initiating cancer stem cell population to control cancer and its recurrence, especially for the lethal glioblastomas.
In previous studies, the Yamagata team has found that a protein called FOXO3 promotes the differentiation of stem-like cells within human gliomas into non-cancerous cells in vitro. FOX (Forkhead box) proteins are important in regulating the expression of genes involved in cell growth, proliferation, differentiation and longevity. Undifferentiated tumor cells are associated with having much high tumor-initiating potential than differentiated cells. Then they wanted to find a therapeutic activator of FOXO3 and at that time someone came up with metformin, a widely used diabetes drug to control the amount of glucose in the blood and from liver as well as increasing the body's response to insulin. The drug can penetrate the blood-brain barrier.
On this point, they continued their study. They firstly administrated metformin on mice and it showed several benefits. It depleted the self-renewing and tumor-initiating cell population within established tumors, inhibited tumor formation by stem-like glioma-initiating cells in the brain and provided substantial survival benefit.
Their research showed metformin is a strong candidate for clinical use as a cancer stem/initiating cell-targeting drug against glioblastoma as well as against some other human cancers.
Their finding suggests a potential new roadmap for clinical research directed at this brain cancer and other cancers.
Tags: Cancer stem cell, Protein FOX3, Metformin, Glioblastoma