Home / Events / Do You Support Artificially Synthesized Virus?
Do You Support Artificially Synthesized Virus?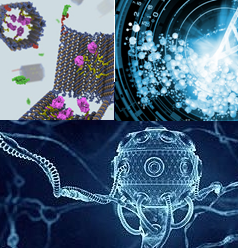 Background
About two months ago, 22 scientists from Holland, Hong Kong, USA and US singed an open letter that aimed to evaluate the potential risk of H7N9 by doing acquired functional mutation experiment. The letter was published on Nature and Science later.
Upon the signing, many experts expressed their "criticism" on the unintentional leak to terrorists, for example, and these opposition camps insisted the official review of corresponding committees.
Situation
So far, many viruses have been artificially synthesized, such as the first synthesized poliomyelitis virus in 2002, Ebola in 2007, more invasive H5N1 in 2011 and so on and the situation will definitely go on.
Opinions
Support:
Novel and more specific synthesized viruses will help to deepen studies and understandings.
Reverse genetics is also a necessary development trend.
Against:
There would be a territory chance and lead to destructive consequences once lab leakage/accident with/without malice occurs.
Studies or knowledge are not the only thing attach us. There is no order of nature in lab which probably ruins us.
After all this, how do you think?
Our company offers various virus-related products, such as recombinant proteins, antibodies, cDNA clones, Elisa Kits etc. for details, please contact us.
Article Link: Do You Support Artificially Synthesized Virus?
Tags: Virus, Recombinant Proteins, Antibodies
Related Events :