Cell-free Display Platform
Many types of cell-free approaches have been developed for directed evolution in which the presence of cells is not required. For example, ribosome display, mRNA display, aptamers, in vitro compartmentalization (IVC), cis-activity based (CIS) display and covalent antibody display (CAD) are, among others, leading cell-free technologies. The main advantage of cell-free (in vitro) protein display over in vivo methods is the size of the libraries that can be displayed and therefore the diversity subject to selection, because in cell-free assays there is no transformation step and therefore no limit for library diversity. Also, this strategy offers the possibility of modifying the nucleic acid libraries with both unnatural amino acids and non-natural mononucleotides. Cell-free approaches are often used to improve affinity and specificity, and have a wide spectrum of applications in therapeutic and diagnostic industry, such as development of antibodies.
Taking the cellular ribosomal protein synthesis for example, a cell extract from E. coli, wheat germ, or rabbit reticulocytes is prepared to contain components such as ribosomes, translation factors, aminoacyl-tRNA synthetases, and tRNAs, which are essential to protein production. Additional components like RNA polymerase can be added into the extract for more efficient protein production. Alternatively, individually purified components of a translation apparatus can be combined together for the same purpose. This system provides a greater degree of control over the display process.
In general, cell-free display and selection approaches involve three main steps: i) the generation of a large library of variants (library construction); ii) multiple rounds of enrichment of variants (biopanning) displaying the desired properties via the genotype–phenotype linkage provided by the display system used; and iii) functional screening and characterization of selected variants using appropriate assays. The main concern in cell-free display, like other display methods, is the connection between the genotype and phenotype. For example, in ribosome display, this connection is achieved by the generation of stable PRM (protein–ribosome–mRNA) complexes. In mRNA display, the mRNA pool is modified by addition of puromycin on 3' end, which ensures the genotype/phenotype connection.
Creative BioMart provides custom cell-free display system services for directed evolution, including ribosome display, mRNA display, covalent/non-covalent DNA display and in vitro compartmentalization methods. With advanced knowledge and instruments, we offer one-stop services of protein engineering by the cell free display systems, carefully evaluating each supplement and/or subsystem for the best synthesis outcome:
Setup of protein display in cell-free system that best fit customer's target.
Validated variants enrichment by biopanning.
Functional screening and characterization of selected variants.
Features
Libraries with large diversity sizes (approximately 1014).
Featured ribosome display platform.
Various in vitro strategies available for custom need.
Reference
1. Galán, A., Comor, L., Horvatić, A., Kuleš, J., Guillemin, N., Mrljak, V., Bhide, M. (2016) Library-based display technologies: Where do we stand? Molecular BioSystems. 12: 2342-2358.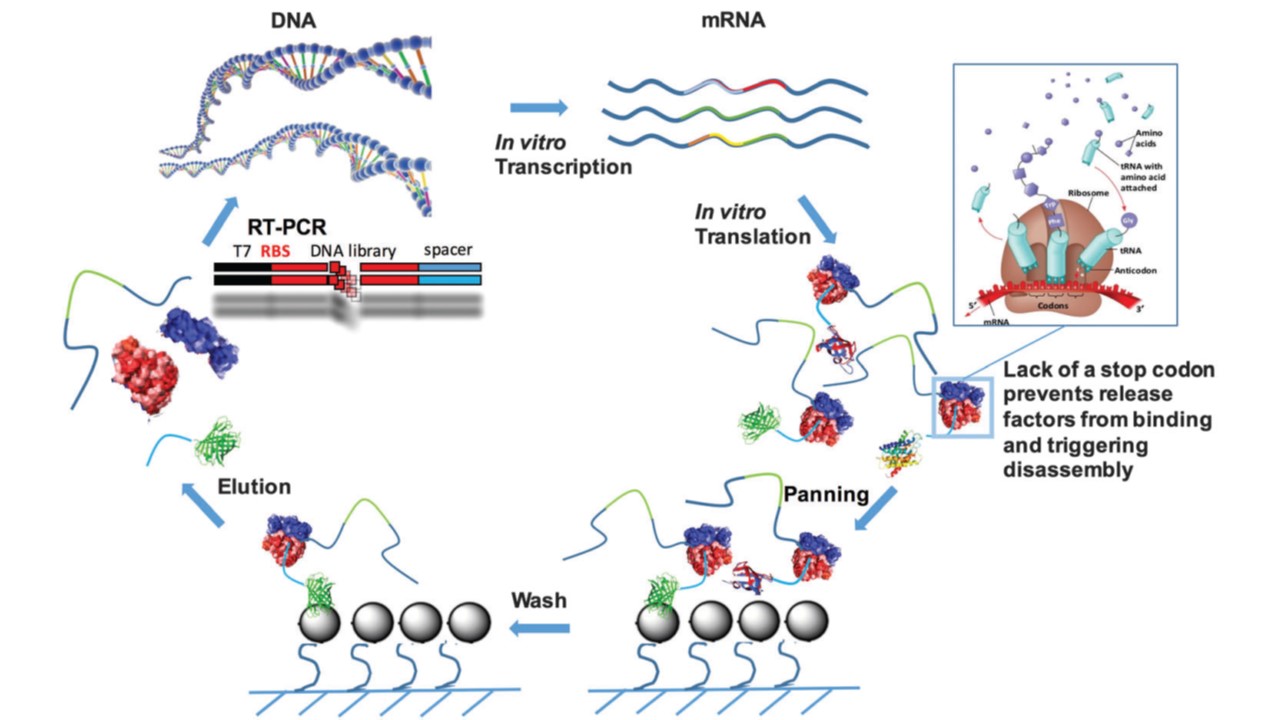 Figure 1 Scheme of ribosome display selection cycle.
(Molecular BioSystems 2016)
Contact us
or send an email at
for project quotations and more detailed information.
Online Inquiry
---