Pull-Down Assays
Generally, proteins function with partners or as components of large multi-protein complexes. Understanding these interactions is critical to investigating proteins' biological pathways and cellular functions. Pull-down assay is a relatively easy, straightforward method to identify potential protein-binding partners. The method is also extensively used to confirm known interactions and to map interaction sites. The pull-down method relies on the immobilization of a fusion protein on beads that serves as a solid phase. The prey proteins binding to the bait protein can be captured and "pulled down" when the target-protein-binding beads are mixed and allowed to interact with the cell lysate. Prey proteins can come from multiple sources, including cell lysates, cell-free expression systems and extracted proteins. By subsequent washing and analysis using SDS-PAGE, Western Blot or Mass Spectrometry, a predicted interaction can be confirmed, and previously unknown interactions can be discovered.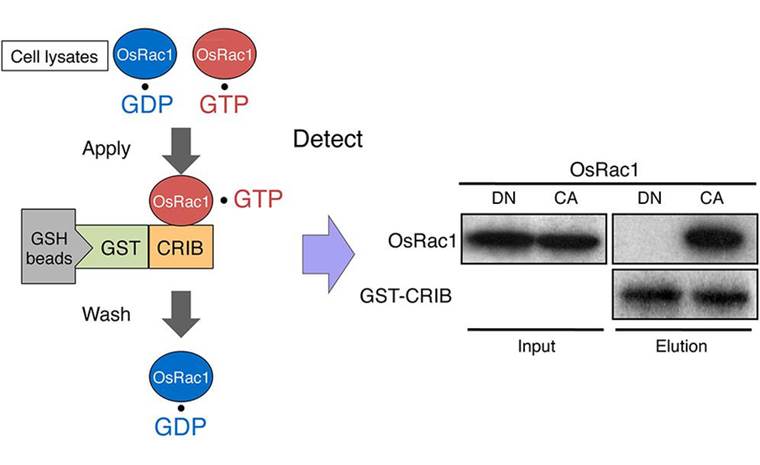 For researchers who are interested in understanding protein function, a first step is usually to determine what interactions it forms within the system, thereby identifying the relevant biological pathways. Creative BioMart now provides many methods to identify protein-protein interactions, including biophysical, biochemical and genetic approaches, of which, pull-down assay coupled with Mass Spectrometry, requires simple and well established procedure and is less costly compared to most other approaches. We also provide biotin associated pull-down assay, a quantitative method to analyze the functional characterization of proteins in post-proteomics studies. Our analytical procedure is optimized, but can also be adjusted based your project requirements. Please feel free to send us inquiry to discuss more.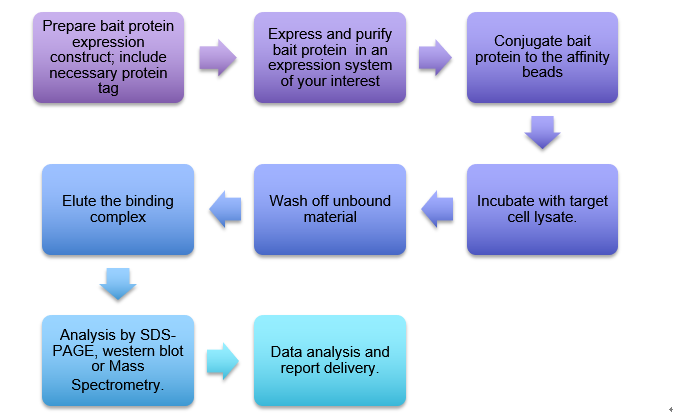 Options of affinity beads:
The glutathione S-transferase (GST)
Hexa-Histidine (6xHis)
Maltose-binding protein (MBP)
Avidin biotin
Applications of pull-down assay:
Initial screening to identify novel protein-protein interactions.
Confirmation of existing protein interactions discovered by other techniques.
Isolation of protein-protein complexes.
Biotin associated pull-down assay provides additional quantitative information about the relative amounts of interacting proteins that bind to beads.
Reference:
Yoji Kawano, Takako Kaneko-Kawano, Ko Shimamoto. Rho family GTPase-dependent immunity in plants and animals. Front Plant Sci. 2014 Oct 14;5:522. doi: 10.3389

Contact us or send an email at for project quotations and more detailed information.
Related Services & Products