Antigens on the surface of white blood cells are called CD marker proteins (CD antigens), which play an important role in the immune response of organisms. As lymphocytes mature, they express different protein receptors on the cell surface, which can help determine the type of cell being examined and the stage of maturation. These protein or antigen markers are also known as differentiated antigen clusters.
The term CD means that a differentiated antigen cluster or epitope represents a lineage or stage of lymphocyte maturation. In the process of development from a presomatic cell to a mature functional cell, lymphocytes exhibit a complex pattern of surface antigens, some of which gain them at some stage while others lose them. These surface antigens were initially identified by monoclonal antibodies, but these designated antibody names are often synonyms for the cell surface proteins detected, leading to a number of different names for the same surface antigen.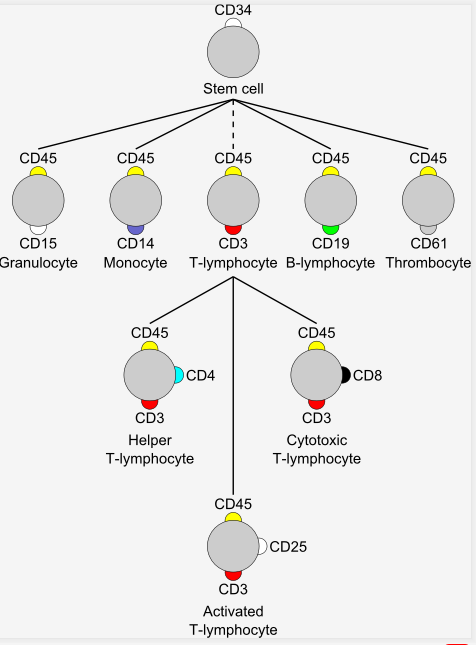 Fig.1 The classification of the Cluster of Differentiation
Detection of CD marker
There are some subpopulations and functional types of CD marker proteins on white blood cells. During cell communication, CD marker proteins act as receptors involved in immune responses (e.g., adhesion molecules, antigen recognition receptors, etc.). In fact, researchers have found CD marker proteins in all cell types, and in some cases CD marker proteins are expressed only at certain stages of cell development or in certain environments, such as after cell activation or under certain disease conditions. Hematological morphological characteristics describe specific stages of lymphocyte development, but this is different from CD marker testing, which USES monoclonal antibodies for objective analysis and allows for standard typing of mature and immature normal and malignant cells in all hematopoietic cell lines. CD marker testing, when using antibodies, also helps to characterize biology, distinguishing normal immune and hematopoietic cells from malignant cells, which is crucial to understanding hematological malignancies.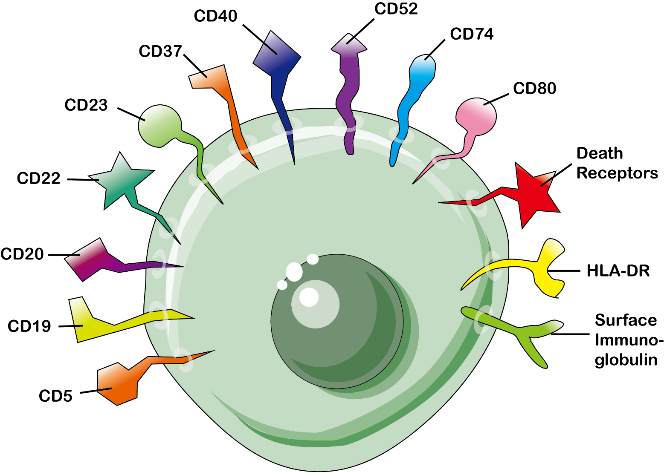 Fig.2 Schematic diagram of the surface markers of Cluster of Differentiation
Function and expression of CD marker
CD marker proteins expression is influenced by cytokines. For example, CD marker proteins binding with ligands can regulate the expression of surrounding cytokines. CD marker proteins have been shown to be identical to cytokine receptors, such as CD25 (TAC antigen). CD marker proteins appear to function like cytokine receptors, such as CD27, CD30, and CD40 antigens. CD marker proteins are involved in regulating the biological activity of cytokines such as CD4, CD28 and CD40. CD marker proteins can also exist in soluble forms, such as CD14, CD21, CD23, CD27, CD100 and CD137. The name of CD marker has nothing to do with biological functions, so CD marker proteins include receptors, polysaccharides, adhesion molecules, membrane binding enzymes, etc.
An introduction to the most common CD marker proteins
CD4

The most common CD marker proteins are CD4 and CD8, and CD4 molecular-positive lymphocytes are an important immune cell in the human immune system. CD4 molecule is mainly expressed in helper T (Th) cells, which is the co-receptor of TCR recognition antigen of Th cells. It with Ⅱ class by MHC molecules the peptide section combination, can participate in Th cell TCR identify antigen signaling. CD4 molecule is also the receptor of HIV. Since the target of HIV is CD4 positive cells, its test results play an important role in determining the therapeutic effect of AIDS and the immune function of patients.

Fig.3 Schematic diagram of the action of CD4 and Helper T cells

CD8

CD8 surface molecule contains two characteristics, one kind is T - cell Receptor molecules, one kind is Major Histocompatibility Complex class Ⅰ molecules, MHC Ⅱ (Major Histocompatibility Complex Ⅱ) by an alpha glycoprotein chain and a beta glycoprotein chain, it is common in a molecule on the surface of the CD4. MHC Ⅰ molecules on the surface of CD8 bind to MHC Ⅱ molecules on the surface of other immune cells to identify antigens bound on the surface of other immune cells. Other more important CD antigens include leukocyte integrin (CD11 / CD18) and the hematopoietic stem cell marker CD34.

CD69

CD69 transmembrane glycoprotein is a kind of Ⅱ type, it belongs to the c-type lectin receptor family, CD69 gene belongs to the natural killer cells (natural killer cell, NK cell) a member of the family of signal transduction genes complex, biological functions in cell regulation plays an important role in signal transduction. CD69 was first identified and described in activated lymphocytes and later found to be expressed in almost all blood cells after induction. Although the physiological ligand of CD69 is not yet clear, the cross-linking of ligand and CD69 can produce intracellular signal transduction and a variety of immune responses, and have a wide range of effects on the biological functions of hematopoietic cells. Moreover, CD69 has been found to be related to the pathogenesis of hematopoietic diseases and immune-related diseases.
References:
Young H E, Steele T A, Bray R A, et al. Human pluripotent and progenitor cells display cell surface cluster differentiation markers CD10, CD13, CD56, and MHC class-I[J]. Proceedings of the society for experimental biology and medicine, 1999, 221(1): 63-72.
Belov L, de la Vega O, dos Remedios C G, et al. Immunophenotyping of leukemias using a cluster of differentiation antibody microarray[J]. Cancer research, 2001, 61(11): 4483-4489.
Thacker E, Summerfield A, McCullough K, et al. Summary of workshop findings for porcine myelomonocytic markers[J]. Veterinary immunology and immunopathology, 2001, 80(1-2): 93-109.