Intestinal stem cells (ISC) are mainly located in the intestinal mucosa, which is closely related to the regeneration and repair of intestinal mucosal epithelium. When subjected to external physiological or pathological signals, ISC can proliferate and differentiate into mature intestinal epithelial cells, such as intestinal cells, goblet cells, endocrine cells, and paneth cells, thereby maintaining the stability of intestinal mucosal structure and function.
Intestinal Stem Cell Markers Proteins
The surface of the ISC is covered by different protein receptors, which selectively bind to and adhere to other "signal" molecules. Due to the affinity with the "signal" molecule, there are many different receptors, usually through which these cells bind. Molecular interactions, and play a proper role in the body, these receptors are stem cell markers. Specific and reliable ISC markers are the premise and key to the isolation and culture of ISC, and are also the hotspots and difficulties of current research. The main ISC markers found today are as follows.
1. Lgr5
Lgr5 currently believes that there are two main types of stem cells in the crypt of the intestinal mucosa, namely the circulating basal columnar cells (CBC) and the "+4 position" cells in the quiescent phase. In 2007, ISC markers located between the basal cells of the colorectal crypt and Paneth cells were first discovered by inserting two alleles (galactosidase gene lacZ). In 2012, Barker et al. again found that Lgr5-labeled CBC cells are structurally distinct, long-lived stem cells, and even permanently dividing. Yan et al. found that Lgr5 is expressed more frequently in mitotic stem cells, and radiation exposure can significantly reduce the number of cells expressing Lgr5. The stem cell specificity of Lgr5 expression was further demonstrated by pedigree tracking in mice fused with the Smoc2 gene. Zhu et al. found that 40% of the cells induced by oxyaniline are Lgr5 positive cells. Overexpression of Bcl2 gene or knockdown of Chk2 gene can reduce the expression of Lgr5 on stem cells.
2. Bmi1
Sangiorgi et al. recombined the Bmi1 gene locus in mice to express the trioxyaniline-induced Cre recombinase. It was found that the Bmi1 gene was expressed in the base of the small intestinal mucosa in addition to the expression of hematopoietic stem cells and neural stem cells. Bmi1 cells expressed at the bottom of the crypt base also differentiate into other mucosal epithelial cells. In addition, the intestinal mucosal crypt disappeared after knocking out the Bmi1 gene, and thus Bmi1 was confirmed to be a specific marker for intestinal stem cells. Single-molecule mRNA in situ hybridization experiments showed that Bmi1 was expressed throughout the intestinal mucosa crypt, and a pedigree tracking experiment on the expression of the Bmi1 gene locus revealed the broad expression pattern of Bmi1. Further studies have found that Bmi1 is expressed in ISC in a relatively quiescent phase, is insensitive to Wnt signaling pathway, and can tolerate higher doses of radiation relative to ISC expressing Lgr5. Bmi1 positive cells can repair the apoptosis caused by apoptosis of Lgr5 positive cells. Deletion of litters and small intestine villi. Recent studies have found that the expression of the apoptotic genes Ink4a/Arf and Hox in ISC is inhibited by Bmi1. Therefore, it is concluded that Bmi1 is an ISC-specific marker.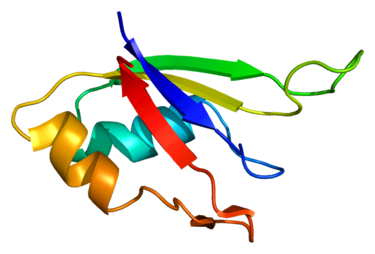 Figure 1. Protein structure of Bmi1.
3. HOPX
Homeodomain-only protein is a protein that in humans is encoded by the HOPX gene. It is an important regulator of cardiac development and a marker of hippocampal neural stem cells.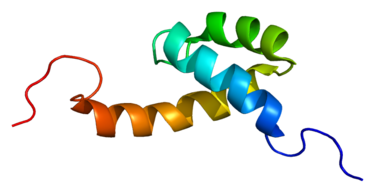 Figure 2. Protein structure of HOPX.
4. Musashi-1
The RNA binding protein Musashi homolog 1 (also known as Musashi-1), which encodes a protein comprising two conserved tandem RNA recognition motifs, functions as an RNA binding protein and is involved in post-transcriptional gene editing. It is a stem cell marker that controls the balance between self-renewal and terminal differentiation.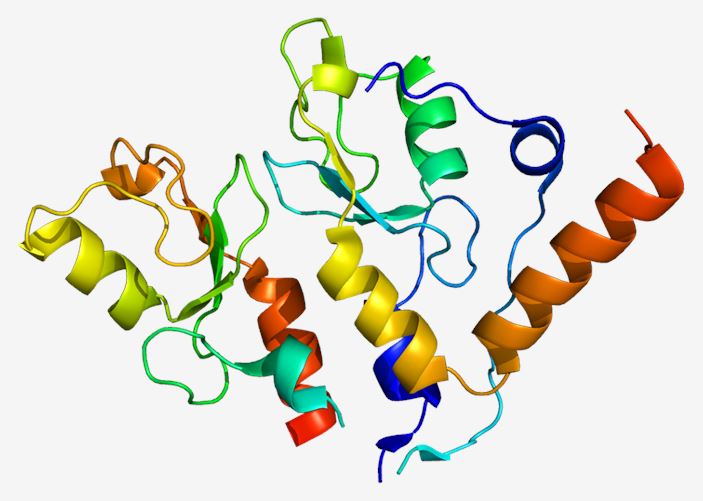 Figure 3. Protein structure of Musashi-1.
References:
Good P.; et al. The human Musashi homolog 1 (MSI1) gene encoding the homologue of Musashi/Nrp-1, a neural RNA-binding protein putatively expressed in CNS stem cells and neural progenitor cells. Genomics.1998, 52 (3): 382–4.
Barker N.; et al. Identifying the stem cell of the intestinal crypt: strategies and pitfalls. Cell Stem Cell, 2012,1 1(4) :452460.