RPS6KA3
Official Full Name

ribosomal protein S6 kinase, 90kDa, polypeptide 3

Background

The RSK or 90-kDa ribosomal S6 kinase family of proteins isa group of highly conserved Ser/Thr kinases that regulatediverse cellular processes during the growth factor mediatedstimulation of cell proliferation, survival anddifferentiation (1). In mammals, four RSK genes havebeen identified (RSK1, RSK2, RSK3 and RSK4), and the RSKisoforms are composed of two distinct and functionalkinase domains that are activated in a sequentialmanner by a series of phosphorylation events. RSKs aredownstream effectors of the Ras-extracellular signal regulatedkinase (ERK)/mitogen-activated protein kinase(MAPK) signalling cascade.

Synonyms

RPS6KA3; ribosomal protein S6 kinase, 90kDa, polypeptide 3; CLS, Coffin Lowry syndrome , mental retardation, X linked 19 , MRX19, ribosomal protein S6 kinase, 90kD, polypeptide 3; ribosomal protein S6 kinase alpha-3; HU 3; RSK; RSK2; RSK-2; p90-RSK 3; MAPKAPK-1b; S6K-alpha-3; MAPKAP kinase 1b; ribosomal S6 kinase 2; MAPK-activated protein kinase 1b; insulin-stimulated protein kinase 1; MAP kinase-activated protein kinase 1b; CLS; HU-3; MRX19; ISPK-1; p90-RSK2; pp90RSK2; MAPKAPK1B; S6K-alpha3;
| Species | Cat.# | Product name | Source (Host) | Tag | Price |
| --- | --- | --- | --- | --- | --- |
| Human | RPS6KA3-153H | Active Recombinant Human RPS6KA3, GST-tagged | Sf9 Insect Cell | GST | |
| Human | RPS6KA3-154H | Active Recombinant Human RPS6KA3, GST-tagged | Sf9 Insect Cell | GST | |
| Human | RPS6KA3-155H | Active Recombinant Human RPS6KA3, GST-tagged | Sf9 Insect Cell | GST | |
| Human | RPS6KA3-398H | Recombinant Human RPS6KA3 | Mammalian Cell | His | |
| Human | RPS6KA3-30417TH | Recombinant Human RPS6KA3 | | N/A | |
| Human | RPS6KA3-425H | Recombinant Human RPS6KA3, GST-tagged, Active | Sf9 Insect Cell | GST | |
| Human | RPS6KA3-2161HCL | Recombinant Human RPS6KA3 293 Cell Lysate | HEK293 | N/A | |
| Human | RPS6KA3-02H | Recombinant Human RPS6KA3 Protein, His-tagged | Insect Cells | His | |
| Human | RPS6KA3-4011H-B | Recombinant Human RPS6KA3 Protein Pre-coupled Magnetic Beads | HEK293 | | |
| Human | RPS6KA3-1980HF | Active Recombinant Full Length Human RPS6KA3 Protein, GST-tagged | Insect (sf21) | GST | |
| Human | RPS6KA3-0425H | Recombinant Human RPS6KA3 protein, His-tagged | E.coli | His | |
| Human | RPS6KA3-4011H | Recombinant Human RPS6KA3 Protein, His (Fc)-Avi-tagged | HEK293 | His (Fc)-Avi | |
| Human | RPS6KA3-1146H | Recombinant Human RPS6KA3 Protein (Q400-L740), Tag Free | E.coli | No tag | |
| Human | RPS6KA3-1147H | Recombinant Human RPS6KA3 Protein (Q400-L740), His tagged | E.coli | His | |
| Mouse | RPS6KA3-14495M | Recombinant Mouse RPS6KA3 Protein | Mammalian Cell | His | |
| Mouse | RPS6KA3-7792M | Recombinant Mouse RPS6KA3 Protein, His (Fc)-Avi-tagged | HEK293 | His (Fc)-Avi | |
| Mouse | Rps6ka3-480M | Recombinant Mouse Rps6ka3 Protein, MYC/DDK-tagged | HEK293T | MYC/DDK | |
| Mouse | RPS6KA3-7792M-B | Recombinant Mouse RPS6KA3 Protein Pre-coupled Magnetic Beads | HEK293 | | |
Involved Pathway
Protein Function
Interacting Protein
RPS6KA3 Related Articles
RPS6KA3 Related Signal Pathway
RPS6KA3 involved in several pathways and played different roles in them. We selected most pathways RPS6KA3 participated on our site, such as MAPK signaling pathway, Oocyte meiosis, mTOR signaling pathway, which may be useful for your reference. Also, other proteins which involved in the same pathway with RPS6KA3 were listed below. Creative BioMart supplied nearly all the proteins listed, you can search them on our site.
| Pathway Name | Pathway Related Protein |
| --- | --- |
| MAPK signaling pathway | CACNB4A;PDGFRA;FGF1A;FGF10A;PRKCBA;MAPK8B;TAOK2;MAP4K4;PRKCA |
| Oocyte meiosis | ADCY2B;PPP2R5B;ANAPC1;PRKACA;IGF1R;STAG3;PPP2R5CB;IGF1;PPP1CAB |
| mTOR signaling pathway | PIK3R3A;PTEN;PRKCBA;CAB39L1;RRAGC;PRKAA1;PIK3CG;ULK3;TSC1 |
| Long-term potentiation | RPS6KA2;ARAF;CAMK2D;MAPK1;GRIA1;PPP3CA;PPP3R2;PRKACG;CALM4 |
| Neurotrophin signaling pathway | MAP2K2;PRKCD;MATK;CALM3;PIK3R3;TP73;HRAS;RHOA;CAMK4 |
| Progesterone-mediated oocyte maturation | GNAI2A;PRKACBA;IGF1RB;CCNB2;PIK3R1;CCNA2;MAD2L1;CCNB3;CCNB1 |
| Insulin resistance | RPS6KA2;CREB3L2;CD36;PIK3R3A;PPARA;PDPK1;NFKB1;CREB3L3;PTPN1 |
RPS6KA3 has several biochemical functions, for example, ATP binding, cysteine-type endopeptidase inhibitor activity involved in apoptotic process, magnesium ion binding. Some of the functions are cooperated with other proteins, some of the functions could acted by RPS6KA3 itself. We selected most functions RPS6KA3 had, and list some proteins which have the same functions with RPS6KA3. You can find most of the proteins on our site.
| Function | Related Protein |
| --- | --- |
| ATP binding | RAD17;SGK3;UBE2Q1;ACTR3;TXK;PDPK1;PAK1;VCP;SMC6 |
| cysteine-type endopeptidase inhibitor activity involved in apoptotic process | LEF1;BIRC7;BIRC5;GAS6;IGF1RA;SNCA;SERPINB1A;AVP;VIL1 |
| magnesium ion binding | ALPP;FARSB;NT5C3L;PINK1;TSSK3;CDC42BPA;IDH3B;ADPRHL1;NT5C1A |
| protein binding | LRDD;FAM124A;ZFP523;RARB;CARF;SERPINA3K;CXCL14;HIST1H2AM;CDC42SE2 |
| protein kinase activity | STK4;TGFBR1A;CAMK2D2;PDK3;ULK1A;PLK2B;PRPF4B;PAK2;SNRKA |
| protein kinase binding | TRAF3;SLC12A4;EMP2;SHC4;TRIM5;MLKL;AGTR1A;PTPN1;PRKAG2 |
| protein serine/threonine kinase activity | PAK4;MAPK4;BMPR1BA;CSNK1G1;MAPKAPK2;SGK1;GSK3B;ULK2;VPRBP |
| ribosomal protein S6 kinase activity | RPS6KA2;RPS6KA3B;RPS6KA3A;RPS6KB1;RPS6KB2;RPS6KA1;ALPK2;RPS6KA3;RPS6KB1B |
RPS6KA3 has direct interactions with proteins and molecules. Those interactions were detected by several methods such as yeast two hybrid, co-IP, pull-down and so on. We selected proteins and molecules interacted with RPS6KA3 here. Most of them are supplied by our site. Hope this information will be useful for your research of RPS6KA3.
MAPK1; saicar; MAPT; PKM; xmd8-92; biotin_acyl-p_probe; PDPK1; HSP90AB1; MCC; MAPK3; GSTK1; ATP5J; MASP1; SMS; CSNK2B; EIF3C; BARX1; Max
Mierzejewska, K; Heo, J; et al. Genome-wide analysis of murine bone marrow-derived very small embryonic-like stem cells reveals that mitogenic growth factor signaling pathways play a crucial role in the quiescence and ageing of these cells. INTERNATIONAL JOURNAL OF MOLECULAR MEDICINE 32:281-290(2013).
Q&As (0)
Ask a question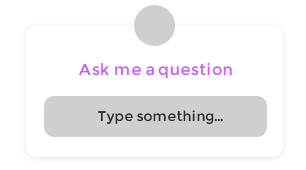 Customer Reviews (0)
Write a review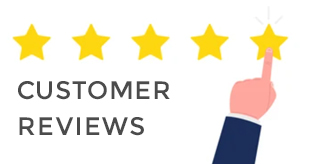 Ask a Question for All RPS6KA3 Products
Required fields are marked with *
My Review for All RPS6KA3 Products
Required fields are marked with *