Yeast Display Platform
Yeast display, first published by Professor K. Dane Wittrup in 1997, is a protein engineering technique that uses the expression of recombinant proteins incorporated into the cell wall of yeast for isolating and engineering antibodies. Saccharomyces cerevisiae, a species of yeast, is one of the most intensively studied eukaryotic model organism. Hence, this species is a better host than bacteria to display mammalian proteins. Also, it is generally recognized as safe, and the mannoproteins in the cell wall is ideal for surface display. Today, S. cerevisiae has been used widely in the directed evolution of proteins, since it possesses all the necessary cellular machinery required to secrete active and functional eukaryotic proteins.
In general, yeast surface display involves the expression of protein of interest on the yeast cell wall by using N-terminal fusion or C-terminal fusion. Using α-galactosidase as a target protein, it was demonstrated that a number of cell wall proteins (Cwp1p, Cwp2p, Aga1p, Tip1p, Flo1p, Sed1p, YCR89w, and Tir1) could be used as N-terminal fusion. For C-terminal fusion, the most widely used anchor is Aga2, subunits of the cell wall protein a-agglutinin. In a typical directed evolution experiment using S. cerevisiae as a host, the cycle of evolution usually begins with the construction of a mutagenic library, which is then transformed into the yeast. The pool of templates is further recombined by in vivo DNA shuffling with a linearized plasmid. After secretion, the clones are then screened/selected for the best variants.
Beside generating a mutagenic library in vitro, genetic diversity can be also achieved via in vivo targeted mutagenesis in S. cerevisiae. In this case, a cargo gene on a cytoplasmic linear plasmid fused to terminal proteins is replicated by an orthogonal error-prone DNA polymerase. This orthogonal polymerase-plasmid pair allows for hyper-mutagenesis of the plasmid while preserving genome integrity. In the system of in vivo continuous evolution (ICE), in another case, the gene of interest flanked by Ty1 retroviral recognition elements is first transcribed and subsequently reverse transcribed by an error-prone Ty1 reverse transcriptase, creating numerous gene-specific mutations.
Creative BioMart has been offering the service of yeast display using a validated S. cerevisiae platform for directed evolution. Based on years of experience, we have developed strategies to display various target proteins/peptides in S. cerevisiae. We also established methods to generate libraries with diversity that is ready to combine with HTP-screening [e.g., fluorescence activated cell sorter (FACS)]. With advanced knowledge and instruments, we offer one-stop services of protein engineering:
Design the display of target protein/peptide in S. cerevisiae.
High-throughput screening (e.g. FACS).
Selected/screened clone recovery and characterization.
Recombinant protein expression and purification.
Features
Libraries with large diversity sizes (approximately 107).
In vitro and in vivo mutagenesis for genetic diversity.
High-throughput screening combined.
Various desired functions as target.
References:
1. Gonzalez-Perez, D., Garcia-Ruiz, E., Alcalde, M. (2012) Saccharomyces cerevisiae in directed evolution: An efficient tool to improve enzymes. Bioengineered Bugs. 3: 172-177.
2. d'Oelsnitz, S., Ellington, A. (2018) Continuous directed evolution for strain and protein engineering. Current Opinion in Biotechnology. 53: 158-163.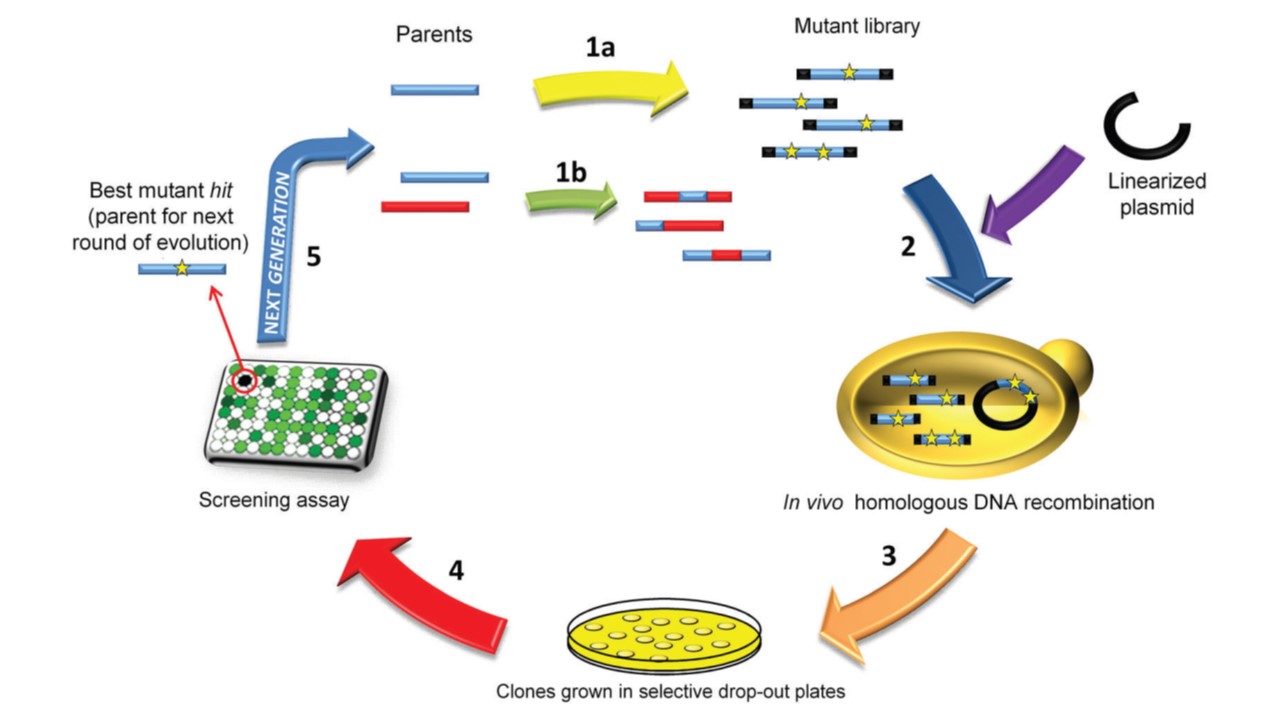 Figure 1 A typical directed evolution experiment using S. cerevisiae as a eukaryotic host.
(Bioengineered Bugs 2012)
Contact us
or send an email at
for project quotations and more detailed information.
Online Inquiry
---