Home / Press Release / A New Nanotechnology Brings Hope for MS and Other Immune-related Diseases
A New Nanotechnology Brings Hope for MS and Other Immune-related Diseases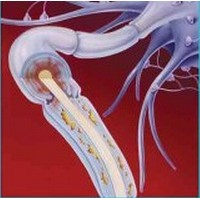 Multiple sclerosis (MS), a nervous system disease, affects brain and spinal cord. It damages the myelin sheath. This damage slows down or blocks messages between brain and body, leading to the symptoms of MS. Patients suffering from MS deal with everything from numb limbs to blindness or paralysis once the damage is done. There is no cure for MS, but medicines may slow it down or control symptoms.
Recently on the journal Nature Biotechnology, a nanotechnology associated with MS in mice was found. This is a nanoparticle, a biodegradable nanoparticle found to be a perfect vehicle to stealthily deliver an antigen that tricks the immune system into stopping its attack on myelin and halt a model of relapsing remitting MS in mice. This finding and approach was conducted by researchers at Northwestern University.
The new nanoparticle won't suppress the entire immune system as the current therapies for MS do, instead when the nanoparticles are attached to myelin antigens and injected into the mice, the immune system is reset to normal. The immune system stops recognizing myelin as an alien invader and halts its attack on it. The nanoparticle, made from an easily produced and already FDA-approved substance, was developed by Professor Lonnie Shea of Northwestern's McCormick School of Engineering and Applied Science.
Nanoparticles can be readily produced in a laboratory and standardized for manufacturing. They would make the potential therapy cheaper and more accessible to a general population. In addition, these nanoparticles are made of a polymer called Poly (lactide-co-glycolide) (PLG), which is most commonly used for biodegradable sutures.
In context of the new treatment concept, scientists also believe it can address a variety of immune system-related diseases, such as Type 1 diabetes, allergies and asthma. In the next researches, they are keeping going on the studies whereas the previous optimistic results and hope soon reach the final goal.
Tags: Nanoparticle, Biotechnology, MS, Allergy, Type I Diabetes, Asthma, PLG