Home / Press Release / New Study Revealed the Crystal Structure of Protein TET2
New Study Revealed the Crystal Structure of Protein TET2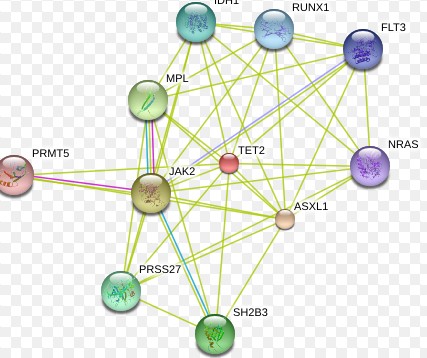 Mammalian TET protein family includes TET1, TET2 and TET3. If TETs are inactivated (loss of function), many diseases, especially blood cancer will be incurred.
Recently, a study successfully resolved the crystal 3-D structure of protein TET2—the key hematopoietic bone marrow protein. The study had lasted for four years and the results were published on Journal Cell. The study findings bring insight into TET2-related therapeutics for uncovering pathogenesis of blood cancers.
The research group conducted the study and obtained the three-dimensional structure of TET2 and TET2-DNA. Using X-ray crystallography and other research methods, the researchers found that TET2 protein is especially "smart": it can automatically identify and locate methylation markers, and flip the methylation marker modified DNA into TET2. Then, with the help of the iron inside, the protein proceeds oxidation reaction and gradually adds the tag onto the DNA Methylation markers.
Further study found that cancer patients usually carry a lot of TET2 mutations as well as a high mutation rate. The researchers believe that it is precisely because these mutations that affects the activity of TET2 protein, causing it to "slack", "inaction", which led to methylation markers being "removed" and cause disease.
Protein TET2 has always been a vital target for researchers. In order to meet their various academic and scientific needs, Creative BioMart offers quality TET2-related products, such as recombinant human TET2, GST-tagged, Rabbit/Goat Anti-TET2 Polyclonal Antibody, Hman TET2 ORF Clone etc.
Article Link: New Study Revealed the Crystal Structure of Protein TET2
Tags: TET2, Crystal Structure of Protein, Cancer, DNA Methylation
Related Press Release :