CD200R1
Official Full Name

CD200 receptor 1

Background

This gene encodes a receptor for the OX-2 membrane glycoprotein. Both the receptor and substrate are cell surface glycoproteins containing two immunoglobulin-like domains. This receptor is restricted to the surfaces of myeloid lineage cells and the receptor-substrate interaction may function as a myeloid downregulatory signal. Mouse studies of a related gene suggest that this interaction may control myeloid function in a tissue-specific manner. Alternative splicing of this gene results in multiple transcript variants. This gene encodes a receptor for the OX-2 membrane glycoprotein. Both the receptor and substrate are cell surface glycoproteins containing two immunoglobulin-like domains. This receptor is restricted to the surfaces of myeloid lineage cells and the receptor-substrate interaction may function as a myeloid downregulatory signal. Mouse studies of a related gene suggest that this interaction may contr

Synonyms

CD200R1; CD200 receptor 1; OX2R; MOX2R; CD200R; HCRTR2; Orexin receptor 2; OTTMUSP00000015932; OTTMUSP00000030764; antigen identified by monoclonal antibody MRC OX-2 receptor;
| Species | Cat.# | Product name | Source (Host) | Tag | Protein Length | Price |
| --- | --- | --- | --- | --- | --- | --- |
| Chicken | CD200R1-3523C | Recombinant Chicken CD200R1 | Mammalian Cell | His | | |
| Cynomolgus | CD200R1-3483C | Recombinant Cynomolgus CD200R1 Protein, His-tagged | HEK293 | His | | |
| Cynomolgus Monkey | CD200R1-2483CCL | Recombinant Cynomolgus CD200R1 cell lysate | Human Cell | N/A | | |
| Human | CD200R1-27295TH | Recombinant Human CD200R1, GST-tagged | Wheat Germ | GST | | |
| Human | CD200R1-322H | Recombinant Human CD200R1 Protein, DYKDDDDK-tagged | Human Cells | DYKDDDDK | | |
| Human | CD200R1-3254H | Recombinant Human CD200R1 protein, His&hFc-tagged | HEK293 | His&hFc | | |
| Human | CD200R1-0988H | Recombinant Human CD200R1 Protein (Met1-Leu266), C-His tagged | Mammalian cells | C-His | | |
| Human | CD200R1-2523HCL | Recombinant Human CD200R1 cell lysate | Human Cell | N/A | | |
| Human | CD200R1-051H | Active Recombinant Human CD200R1 protein, Fc-Avi-tagged, Biotinylated | CHO cells | Fc/Avi | | |
| Human | CD200R1-3287H | Recombinant Human CD200R1 Protein, Myc/DDK-tagged, C13 and N15-labeled | HEK293T | Myc/DDK | | |
| Human | CD200R1-01H | Recombinant Human CD200R1 Protein, hIgG-His-Tagged | Insect Cell | HIgG/His | | |
| Human | CD200R1-417H | Active Recombinant Human CD200R1, Fc Chimera | Mammalian cells | Fc Chimera | | |
| Human | CD200R1-172H | Recombinant Human CD200R1 Protein, His (Fc)-Avi-tagged | HEK293 | His (Fc)-Avi | | |
| Human | CD200R1-321H | Recombinant Human CD200R1 Protein, His-tagged | Human Cells | His | | |
| Human | CD200R1-495H | Recombinant Human CD200R1 protein, hFc-tagged | HEK293 | hFc | | |
| Human | CD200R1-348H | Recombinant Human CD200R1 Protein, Fc-Avi-tagged, Biotinylated | HEK293 | Avi/Fc | | |
| Human | CD200R1-3202H | Recombinant Human CD200R1, His tagged | Human Cell | His | | |
| Human | CD200R1-172H-B | Recombinant Human CD200R1 Protein Pre-coupled Magnetic Beads | HEK293 | | | |
| Human | CD200R1-347H | Recombinant Human CD200R1 Protein, Fc-tagged | HEK293 | Fc | | |
| Human | CD200R1-1010H | Recombinant Human CD200R1 protein, His-tagged | HEK293 | His | | |
| Human | CD200R1-3057H | Recombinant Human CD200R1 Protein, MYC/DDK-tagged | HEK293 | Myc/DDK | | |
| Mouse | Cd200r1-3280M | Recombinant Mouse Cd200r1 protein, His-tagged | HEK293 | His | | |
| Mouse | Cd200r1-2054M | Recombinant Mouse Cd200r1 Protein, Myc/DDK-tagged | HEK293T | Myc/DDK | | |
| Mouse | Cd200r1-125M | Recombinant Mouse Cd200r1 Protein, His (Fc)-Avi-tagged | HEK293 | His (Fc)-Avi | | |
| Mouse | Cd200r1-125M-B | Recombinant Mouse Cd200r1 Protein Pre-coupled Magnetic Beads | HEK293 | | | |
| Mouse | Cd200r1-661M | Recombinant Mouse Cd200r1 Protein, His-tagged | E.coli | N-His | | |
| Mouse | CD200R1-2226MCL | Recombinant Mouse CD200R1 cell lysate | Human Cell | N/A | | |
| Mouse | Cd200r1-458M | Active Recombinant Mouse Cd200r1, Fc Chimera | Mammalian cells | Fc Chimera | | |
| Mouse | Cd200r1-631M | Recombinant Mouse Cd200r1, Fc-His tagged | Human Cell | Fc/His | | |
| Rat | CD200R1-1240R | Recombinant Rat CD200R1 Protein | Mammalian Cell | His | | |
| Rat | CD200R1-38R | Recombinant Rat CD200R1 Protein, His-tagged | HEK293 | His | | |
| Rat | CD200R1-898R | Recombinant Rat CD200R1 Protein, His (Fc)-Avi-tagged | HEK293 | His (Fc)-Avi | | |
| Rat | CD200R1-898R-B | Recombinant Rat CD200R1 Protein Pre-coupled Magnetic Beads | HEK293 | | | |
Involved Pathway
Protein Function
Interacting Protein
CD200R1 Related Articles
CD200R1 involved in several pathways and played different roles in them. We selected most pathways CD200R1 participated on our site, such as Adaptive Immune System, Immune System, Immunoregulatory interactions between a Lymphoid and a non-Lymphoid cell, which may be useful for your reference. Also, other proteins which involved in the same pathway with CD200R1 were listed below. Creative BioMart supplied nearly all the proteins listed, you can search them on our site.
| Pathway Name | Pathway Related Protein |
| --- | --- |
| Adaptive Immune System | ASB6;ERAP1;ASB14;FCGR1B;PDPK1A;CTSL2;AGO2;UBR1;OSBPL1A |
| Immune System | CD207;ASB10;TCIRG1;SLAMF6;TRIM50;CXADR;CLEC4D;DDX41;PVRL2L |
| Immunoregulatory interactions between a Lymphoid and a non-Lymphoid cell | MICA;SIGLEC5;CD300LG;CD160;SIGLEC11;SIGLEC8;RAET1E;CD300C;TREML2 |
CD200R1 has several biochemical functions, for example, protein binding. Some of the functions are cooperated with other proteins, some of the functions could acted by CD200R1 itself. We selected most functions CD200R1 had, and list some proteins which have the same functions with CD200R1. You can find most of the proteins on our site.
| Function | Related Protein |
| --- | --- |
| protein binding | DHX40;PUS7L;GTF2A2;WFIKKN1;ZNF227;EME1;FKBP8;HCST;ANKZF1 |
CD200R1 has direct interactions with proteins and molecules. Those interactions were detected by several methods such as yeast two hybrid, co-IP, pull-down and so on. We selected proteins and molecules interacted with CD200R1 here. Most of them are supplied by our site. Hope this information will be useful for your research of CD200R1.
CD200
Nicholls, SM; Copland, DA; et al. Local targeting of the CD200-CD200R axis does not promote corneal graft survival. EXPERIMENTAL EYE RESEARCH 130:1-8(2015).
Gorczynski, R; Yu, K; et al. Anti-CD200R2, Anti-IL-9, Anti-IL-35, or Anti-TGF-A Abolishes Increased Graft Survival and Treg Induction Induced in Cromolyn- Treated CD200R1KO. CD200tg Mice. TRANSPLANTATION 97:39-46(2014).
Q&As (0)
Ask a question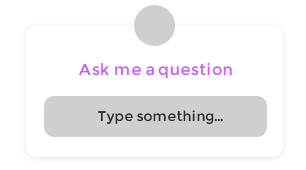 Customer Reviews (0)
Write a review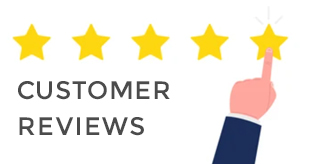 Ask a Question for All CD200R1 Products
Required fields are marked with *
My Review for All CD200R1 Products
Required fields are marked with *