Home / Events / Follow Up: Should Genes Be Patented Case was Settled
Follow Up: Should Genes Be Patented Case was Settled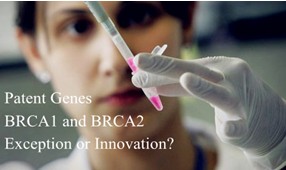 Patents on two naturally occurring human gene sequences, BRCA1 and BRCA2 , isolated for the application in diagnostic tests regarding breast and ovarian cancer, were ruled invalid finally by US Supreme Court.
On June 14, 2013, US Supreme Court ruled unanimously that natural human genes cannot be patented; it commented that "human DNA was a 'product of nature'. As a basic tool for scientific and technological work, they should not be classified in the scope of patent protection." And the court also conferred that synthetic genetic material could be patented. Thus the patents case raised by Myriad Genetics Inc, a Utah company, was finally settled.
Before the ruling came out, US movie star Angelina Jolie was also involved in the issue as she revealed she had a double mastectomy after learning she tested positive for one of the genes. This report later was found fault to be likely a "commercial deal" with someone pointing the coincident time and topic.
In a statement made after the ruling, Myriad Genetics stressed that the court had upheld its patents on complementary DNA ( cDNA ) and said that it retained "strong intellectual protection" for its BRCA test.
Whatever the discussion was, the decision was cheered by many scientists and civil rights campaigners who said the ruling removed a major barrier to patient care and medical innovation. It could have a profound effect on the biotechnology and drug industry.
Article Link: Follow Up: Should Genes Be Patented Case was Settled
Tags: BRCA1, BRCA2, Myriad Genetics, Patent Genes, DNA Sequence