Home / Press Release / Nppb-releasing TRPV1 "Takes Charge of" Itch Transmitting
Nppb-releasing TRPV1 "Takes Charge of" Itch Transmitting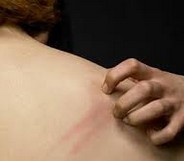 TRPV1 cells, sensory neurons, have long been known that can detect itchy substances as well as other sensations, such as hot and pain, on the skin. But more specifically, it is unclear whether the neurons are unique responding to itch.
In order to find answers, researchers did relevant experiments to search for the unique factor(s). They targeted on a group of the neurons that produce natriuretic polypeptide b (Nppb). Nppb is a kind of hormone that regulates heart function as well as serves as a neurotransmitter.
They did the experiments on mice that were Nppb-knockout to block the generation of Nppb in TRPV1 neurons before they injected several kinds of itch-inducing compounds on mice shoulders, including histamine and chloroquine. After close observation, they didn't found the mice being scratch, which supposed to happen in the existence of these compounds, neither other sensory system reaction.
They result showed Nppb was needed to produce the itchy sensation. Furthermore, they looked into the dorsal horn of the spinal cord and found that the receptors for Nppb in a group of neurons that release a molecule called gastrin-releasing peptide, or GRP. The GRP was previously thought to be the original molecular trigger for itch.
Now, the result suggested that Nppb-releasing TRPV1 neurons are the first factors trigger in transmitting itch, but not the GRP-releasing cells.
This clarifies the previous unknown point and offers a clear clue for scientists to develop target solutions for itch.
Article Link: Nppb-releasing TRPV1 "Takes Charge of" Itch Transmitting
Tags: TRPV1, Natriuretic Polypeptide b, Neurotransmitter, Gastrin-releasing Peptide