BIRC2
Official Full Name

baculoviral IAP repeat containing 2

Background

The protein encoded by this gene is a member of a family of proteins that inhibits apoptosis by binding to tumor necrosis factor receptor-associated factors TRAF1 and TRAF2, probably by interfering with activation of ICE-like proteases. This encoded protein inhibits apoptosis induced by serum deprivation and menadione, a potent inducer of free radicals. Alternatively spliced transcript variants encoding different isoforms have been found for this gene. [provided by RefSeq, Jan 2012]

Synonyms

BIRC2; baculoviral IAP repeat containing 2; API1; MIHB; HIAP2; RNF48; cIAP1; Hiap-2; c-IAP1; baculoviral IAP repeat-containing protein 2; IAP-2; IAP homolog B; apoptosis inhibitor 1; RING finger protein 48; inhibitor of apoptosis protein 2; baculoviral IAP repeat-containing 2; NFR2-TRAF signalling complex protein; TNFR2-TRAF-signaling complex protein 2;
| Species | Cat.# | Product name | Source (Host) | Tag | Price |
| --- | --- | --- | --- | --- | --- |
| Human | BIRC2-3104H | Active Recombinant Human Baculoviral IAP Repeat-Containing 2, AVI-tagged | E.coli | AVI | |
| Human | BIRC2-01H | Active Recombinant Human BIRC2 protein, His-tagged | E.coli | His | |
| Human | BIRC2-68H | Recombinant Human BIRC2 protein, His/StrepII-tagged | E.coli | His/StrepII | |
| Human | BIRC2-1168H | Recombinant Human BIRC2 protein, His & S-tagged | E.coli | His/S | |
| Human | BIRC2-2633H | Recombinant Human Baculoviral IAP Repeat-containing 2 | E.coli | N/A | |
| Human | BIRC2-27192TH | Recombinant Human BIRC2 | Wheat Germ | N/A | |
| Human | BIRC2-5894H | Recombinant Human BIRC2 protein, His/GST-tagged | E.coli | His/GST | |
| Human | BIRC2-1169H | Recombinant Human BIRC2 protein, His & GST-tagged | E.coli | His/GST | |
| Human | BIRC2-6874H | Recombinant Human BIRC2, AVI tagged | E.coli | AVI | |
| Human | BIRC2-67H | Recombinant Human BIRC2 protein, GST/StrepII-tagged | E.coli | GST/StrepII | |
| Human | BIRC2-170HCL | Recombinant Human BIRC2 cell lysate | | N/A | |
| Human | BIRC2-2587H | Recombinant Human BIRC2 Protein, MYC/DDK-tagged | HEK293 | Myc/DDK | |
| Human | BIRC2-954HFL | Recombinant Full Length Human BIRC2 Protein, C-Flag-tagged | Mammalian cells | Flag | |
| Human | BIRC2-0730H | Recombinant Human BIRC2 Protein (Phe344-Gln593), GST tagged | E.coli | GST | |
| Human | BIRC2-1483H | Recombinant Human BIRC2 Protein (Phe344-Gln593), N-GST tagged | E.coli | N-GST | |
| Human | BIRC2-448H | Recombinant Human BIRC2 Protein, His (Fc)-Avi-tagged | HEK293 | His (Fc)-Avi | |
| Human | BIRC2-35HF | Recombinant Full Length Human BIRC2 Protein | In Vitro Cell Free System | | |
| Human | BIRC2-0713H | Recombinant Human BIRC2 Protein (M1-S618), Tag Free | Insect Cell | No tag | |
| Human | BIRC2-0714H | Recombinant Human BIRC2 Protein (M1-S618), His/Strep tagged | Insect Cell | His/Strep | |
| Human | BIRC2-448H-B | Recombinant Human BIRC2 Protein Pre-coupled Magnetic Beads | HEK293 | | |
| Mouse | BIRC2-2408M | Recombinant Mouse BIRC2 Protein | Mammalian Cell | His | |
| Mouse | Birc2-625M | Recombinant Mouse Birc2 Protein, MYC/DDK-tagged | HEK293T | MYC/DDK | |
| Mouse | BIRC2-1035M-B | Recombinant Mouse BIRC2 Protein Pre-coupled Magnetic Beads | HEK293 | | |
| Mouse | BIRC2-1035M | Recombinant Mouse BIRC2 Protein, His (Fc)-Avi-tagged | HEK293 | His (Fc)-Avi | |
| Rhesus Macaque | BIRC2-540R | Recombinant Rhesus monkey BIRC2 Protein, His-tagged | Mammalian Cell | His | |
| Rhesus Macaque | BIRC2-368R | Recombinant Rhesus Macaque BIRC2 Protein, His (Fc)-Avi-tagged | HEK293 | His (Fc)-Avi | |
| Rhesus Macaque | BIRC2-368R-B | Recombinant Rhesus Macaque BIRC2 Protein Pre-coupled Magnetic Beads | HEK293 | | |
| Zebrafish | BIRC2-9745Z | Recombinant Zebrafish BIRC2 | Mammalian Cell | His | |
| Chicken | BIRC2-1748C | Recombinant Chicken BIRC2 | Mammalian Cell | His | |
Involved Pathway
Protein Function
Interacting Protein
BIRC2 Related Articles
BIRC2 involved in several pathways and played different roles in them. We selected most pathways BIRC2 participated on our site, such as NF-kappa B signaling pathway, Ubiquitin mediated proteolysis, Apoptosis, which may be useful for your reference. Also, other proteins which involved in the same pathway with BIRC2 were listed below. Creative BioMart supplied nearly all the proteins listed, you can search them on our site.
| Pathway Name | Pathway Related Protein |
| --- | --- |
| NF-kappa B signaling pathway | TNF;TNFSF14;ATM;TNFRSF11A;PRKCQ;CXCL12;GM1987;BCL10;VCAM1 |
| Ubiquitin mediated proteolysis | PML;UBE2NA;COP1;FBXW11A;TCEB2;CDC26;SOCS1A;ANAPC7;CUL3 |
| Apoptosis | TNFRSF10C;DIABLO;YWHAQ;PRKACAA;IL3RA;BCL2L11;PLECA;CASP8;E2F1 |
| Hippo signaling pathway | TGFBR2;PPP2R2A;MPP5;LATS1;WWC1;GSK3B;TEAD1;CTNNA2;PPP1CA |
| Focal adhesion | PPP1CC;PAK3;SPP1;LAMC2;AKT3A;PARVG;AKT2;PDGFRB;ITGA6B |
| NOD-like receptor signaling pathway | MAPK8A;PSTPIP1A;NAIP6;MAPK10;BIRC2;MAPK9;IL18;CASPA;CASP5 |
| TNF signaling pathway | ATF4;MMP3;CASP7;CREB5;CXCL3;FAS;TNFRSF1A;ITCH;CREB3L3 |
| Toxoplasmosis | NFKBIA;PIK3CD;GNAO1;ALOX5;BAD;MAPK13;XIAP;Toxoplasma Gondii Dense Granule Protein 7;LAMA4 |
| Pathways in cancer | FGF20;PTGER1;IKBKG;CASP8;ITGA2;RB1;WNT2;EGLN2;PPARD |
| Small cell lung cancer | XIAP;BCL2;PIK3CA;IKBKG;IKBKB;ITGA2B;COL4A1;LAMA5;RXRA |
BIRC2 has several biochemical functions, for example, cysteine-type endopeptidase inhibitor activity involved in apoptotic process, ligase activity, protein N-terminus binding. Some of the functions are cooperated with other proteins, some of the functions could acted by BIRC2 itself. We selected most functions BIRC2 had, and list some proteins which have the same functions with BIRC2. You can find most of the proteins on our site.
| Function | Related Protein |
| --- | --- |
| cysteine-type endopeptidase inhibitor activity involved in apoptotic process | DPEP1;BIRC3;RPS6KA1;XIAP;BIRC7;TNFSF14;PRDX5;VIL1;C1QL4L |
| ligase activity | TRIM69;RLIM;HERC5;BIRC3;RNF6;BIRC7;MDM2;HECTD3;GLULC |
| protein N-terminus binding | SNF8;VWF;PPP1CC;SUV39H1;HDAC1;SCT;HESX1;ACTN4;BIRC2 |
| protein binding | TMEM31;EPC1;ARHGAP4;C1QL1;ALOX5;SCYL1;SERBP1;TBCA;RACGAP1 |
| transcription coactivator activity | GATA3;NR2C2;PIAS1;DDX5;CDK7;SP4;KDM5A;KAT2A;ENY2 |
| ubiquitin-protein transferase activity | FBXL7;MUL1A;AMFR;UBE2D2A;FBXL14;TRIM71;TRIM27;MARCH8;RNF38 |
| zinc ion binding | MMP9;RNF187;MUL1B;LASP1;SUV39H2;MMP26;MARCH9;MMEL1;KNG1 |
BIRC2 has direct interactions with proteins and molecules. Those interactions were detected by several methods such as yeast two hybrid, co-IP, pull-down and so on. We selected proteins and molecules interacted with BIRC2 here. Most of them are supplied by our site. Hope this information will be useful for your research of BIRC2.
TRAF2; CASP9; DIABLO
Absalon-Medina, VA; Bedford-Guaus, SJ; et al. The effects of conjugated linoleic acid isomers cis-9,trans-11 and trans-10,cis-12 on in vitro bovine embryo production and cryopreservation. JOURNAL OF DAIRY SCIENCE 97:6164-6176(2014).
Zhan, YB; Zhang, RM; et al. Prioritization of Candidate Genes for Periodontitis Using Multiple Computational Tools. JOURNAL OF PERIODONTOLOGY 85:1059-1069(2014).
Q&As (0)
Ask a question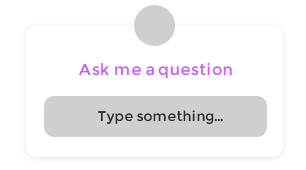 Customer Reviews (0)
Write a review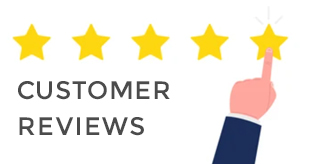 Ask a Question for All BIRC2 Products
Required fields are marked with *
My Review for All BIRC2 Products
Required fields are marked with *