MAP3K5
Official Full Name

mitogen-activated protein kinase kinase kinase 5

Background

Mitogen-activated protein kinase (MAPK) signaling cascades include MAPK or extracellular signal-regulated kinase (ERK), MAPK kinase (MKK or MEK), and MAPK kinase kinase (MAPKKK or MEKK). MAPKK kinase/MEKK phosphorylates and activates its downstream protein kinase, MAPK kinase/MEK, which in turn activates MAPK. The kinases of these signaling cascades are highly conserved, and homologs exist in yeast, Drosophila, and mammalian cells. MAPKKK5 contains 1,374 amino acids with all 11 kinase subdomains. Northern blot analysis shows that MAPKKK5 transcript is abundantly expressed in human heart and pancreas. The MAPKKK5 protein phosphorylates and activates MKK4 (aliases SERK1, MAPKK4) in vitro, and activates c-Jun N-terminal kinase (JNK)/stress-activated protein kinase (SAPK) during transient expression in COS and 293 cells; MAPKKK5 does not activate MAPK/ERK.

Synonyms

MAP3K5; mitogen-activated protein kinase kinase kinase 5; ASK1; MEKK5; MAPKKK5; apoptosis signal regulating kinase 1; Apoptosis signal-regulating kinase 1; ASK-1; MAPK/ERK kinase kinase 5; MEK kinase 5; OTTHUMP00000017275; MAP/ERK kinase kinase 5;
| Species | Cat.# | Product name | Source (Host) | Tag | Protein Length | Price |
| --- | --- | --- | --- | --- | --- | --- |
| Human | MAP3K5-63H | Recombinant Human MAP3K5 protein, Flag-tagged, Biotinylated | Insect Cell | Flag | | |
| Human | MAP3K5-26518TH | Recombinant Human MAP3K5 | | N/A | | |
| Human | MAP3K5-11H | Recombinant Human MAP3K5 protein, His-tagged | E.coli | His | | |
| Human | MAP3K5-1260H | Recombinant Human Mitogen-Activated Protein Kinase Kinase Kinase 5, GST-tagged | Insect Cell | GST | | |
| Human | MAP3K5-1359H | Recombinant Human MAP3K5 Protein, His (Fc)-Avi-tagged | HEK293 | His (Fc)-Avi | | |
| Human | MAP3K5-4504HCL | Recombinant Human MAP3K5 293 Cell Lysate | HEK293 | N/A | | |
| Human | MAP3K5-20H | Recombinant Human MAP3K5 protein, MYC/DDK-tagged | HEK293 | Myc/DDK | | |
| Human | MAP3K5-1093H | Recombinant Human MAP3K5 Protein (M649-K946), GST/His tagged | E.coli | GST/His | | |
| Human | MAP3K5-1092H | Recombinant Human MAP3K5 Protein (M649-K946), His tagged | E.coli | His | | |
| Human | MAP3K5-578H | Active Recombinant Human MAP3K5, GST-tagged | Sf9 Insect Cell | GST | | |
| Human | MAP3K5-1359H-B | Recombinant Human MAP3K5 Protein Pre-coupled Magnetic Beads | HEK293 | | | |
| Human | MAP3K5-245H | Recombinant Human MAP3K5, GST-tagged, Active | Sf9 Insect Cell | GST | | |
| Mouse | MAP3K5-9515M | Recombinant Mouse MAP3K5 Protein | Mammalian Cell | His | | |
| Mouse | MAP3K5-5333M-B | Recombinant Mouse MAP3K5 Protein Pre-coupled Magnetic Beads | HEK293 | | | |
| Mouse | Map3k5-3931M | Recombinant Mouse Map3k5 Protein, Myc/DDK-tagged | HEK293T | Myc/DDK | | |
| Mouse | MAP3K5-5333M | Recombinant Mouse MAP3K5 Protein, His (Fc)-Avi-tagged | HEK293 | His (Fc)-Avi | | |
| Mouse | ASK1-3585M | Recombinant Mouse ASK1, His-tagged, T7 tagged | E.coli | His/T7 | | |
| Zebrafish | MAP3K5-7528Z | Recombinant Zebrafish MAP3K5 | Mammalian Cell | His | | |
Involved Pathway
Protein Function
Interacting Protein
MAP3K5 Related Articles
MAP3K5 Related Research Area
MAP3K5 involved in several pathways and played different roles in them. We selected most pathways MAP3K5 participated on our site, such as MAPK signaling pathway, Sphingolipid signaling pathway, Protein processing in endoplasmic reticulum, which may be useful for your reference. Also, other proteins which involved in the same pathway with MAP3K5 were listed below. Creative BioMart supplied nearly all the proteins listed, you can search them on our site.
| Pathway Name | Pathway Related Protein |
| --- | --- |
| MAPK signaling pathway | HSPA1B;RELA;PRKACAB;PTPN7;PPP3R2;TGFBR1;MAP4K3;CD14;MAPKAPK2A |
| Sphingolipid signaling pathway | MAP2K1;PPP2R5B;TNFRSF1A;PPP2R3C;AKT2;BDKRB2;GNAI2;PRKCZ;BAX |
| Protein processing in endoplasmic reticulum | SAR1AB;SAR1A;CAPN2B;DNAJC10;NFE2L2A;RPN2;HSP70;RPN1;SEC61G |
| TNF signaling pathway | CREB5;MAP3K14;VCAM1;MAP3K7IP3;VEGFC;CXCL5;PIK3R1;TRAF1;TNFRSF1A |
| Neurotrophin signaling pathway | HRAS;PLCG2;PIK3CA;SHC3;IRAK1;PDPK1;RHOA;MAP3K3;SHC2 |
| Non-alcoholic fatty liver disease (NAFLD) | RXRA;NDUFA6;COX7A1;NDUFA2;UQCRB;ERN1;COX5A;ATF4;SDHC |
| Amyotrophic lateral sclerosis (ALS) | NEFM;GRIN2A;TP53;SOD1;SLC1A2;CCS;TRP53;PPP3CB;RAC1 |
MAP3K5 has several biochemical functions, for example, ATP binding, MAP kinase kinase kinase activity, magnesium ion binding. Some of the functions are cooperated with other proteins, some of the functions could acted by MAP3K5 itself. We selected most functions MAP3K5 had, and list some proteins which have the same functions with MAP3K5. You can find most of the proteins on our site.
| Function | Related Protein |
| --- | --- |
| ATP binding | HIPK2;EPRS;GK5;PL10;KIF1C;BCKDK;EPHA10;PIK3C2G;GTF2F2 |
| MAP kinase kinase kinase activity | MAP3K1;KIAA1804;STK4;MAP3K3;TAOK2;MAP3K2;EGFR;TAOK1;MAP3K14 |
| magnesium ion binding | ATP9A;IDH3G;PSPH;MAP3K8;HACL1;ATP8B1;WEE2;NUDT3;HPGDS |
| protein binding | TGFA;DLA;ELK3;ATP6V1B2;CLEC1B;NRAP;GZMB;CD48;CAMK1 |
| protein homodimerization activity | TRIM5;SMAD3;BAXB;CDA;FLT3LG;IL6ST;ODZ4;IL6R;CHMP3 |
| protein kinase activity | MKNK2A;CSNK1DB;AKT3A;AVP;PRKCD;RNASEL;RPS6KA3;MKNK2B;IKBKAP |
| protein kinase binding | NSF;ILK;TUBB3;AKAP7;KIF13B;ELP2;THY1;NEK6;CCNL1 |
| protein phosphatase binding | EGFR;PPP6R1;TRP53;SNX3;VCP;KCNN4;ANAPC5;CDH2;DLG4 |
MAP3K5 has direct interactions with proteins and molecules. Those interactions were detected by several methods such as yeast two hybrid, co-IP, pull-down and so on. We selected proteins and molecules interacted with MAP3K5 here. Most of them are supplied by our site. Hope this information will be useful for your research of MAP3K5.
DAXX; YWHAZ; N/A; ZNF622
Izykowska, K; Zawada, M; et al. Submicroscopic genomic rearrangements change gene expression in T-cell large granular lymphocyte leukemia. EUROPEAN JOURNAL OF HAEMATOLOGY 93:143-149(2014).
Cole, JB; Waurich, B; et al. A genome-wide association study of calf birth weight in Holstein cattle using single nucleotide polymorphisms and phenotypes predicted from auxiliary traits. JOURNAL OF DAIRY SCIENCE 97:3156-3172(2014).
Q&As (0)
Ask a question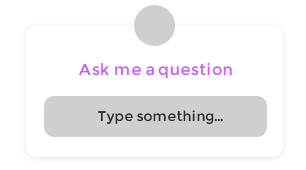 Customer Reviews (0)
Write a review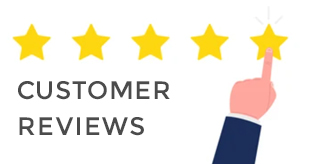 Ask a Question for All MAP3K5 Products
Required fields are marked with *
My Review for All MAP3K5 Products
Required fields are marked with *