Biosimilar Comparability Studies

As a world leader in biosimilar testing, Creative BioMart provides various analytical assays for physic-chemical and biological properties, which can be applied to demonstrate comparability between production batches of a potentially similar biopharmaceuticals side-by-side with the originator.
Service Items:
Protein Physico-chemical Properties
Molecular mass: Ultracentrifugation, SDS-PAGE, SE-HPLC, Laser light scattering;
Isoforms: Isoelectric focusing, Capillary electrophoresis, IE-HPLC;
Extinction coefficient determination and validation.
Protein Structure Analyses
Primary structure: Edman degradation, Peptide mapping with LC-MS, C-terminal sequencing, Amino acid analysis;
Secondary structure: Peptide mapping with reduced/non-reduced hydrolysis and Edman degradation or MS analysis to show disulphide bonding and other structural forms, Near Ultraviolet Circular Dichroism;
Tertiary and Quaternary structure: Far Ultraviolet Circular Dichroism, NMR, FTIR, X-Ray crystallography;
Free thiol determination;
Carbohydrate structure: Including enzymatic glycan cleavage and MALDI-MS, chromatography;
Glycosylation detection/fingerprinting;
Characterization of Post Translational Modifications;
Crystal structure with microscopy.
Biological activities
In vivo activity: measuring therapeutic effect in animals;
In vitro activity: measuring therapeutic effect in cells: cell proliferation, inhibition of proliferation, cell senescence, measurable changes in cell size or content;
Enzyme assays;
Receptor-binding assays;
Promotion or inhibition of coagulation: chromogenic or turbidimetric techniques.
The current guidelines for biosimilar allow a reduced drug development programme, making entry to the market much faster for biosimilar manufacturers. Although the pathway to licensure for biosimilar is reduced when compared to that of a new product, these cannot be considered identical to the innovator product and a number of assessments are required to demonstrate comparability. Comparability is defined as "a head-to-head comparison of a biosimilar product with a licensed originator product with the goal to establish similarity in quality, safety, and efficacy. Products should be compared in the same study using the same procedures".
Creative BioMart offers the experience and expertise to handle all of your testing requirements. Our biosimilar services provide a dedicated point of contact and include regulatory advice and consultancy to aid you through the process.
Request more information to see how Creative BioMart can help you with Comparability Studies for Biosimilars.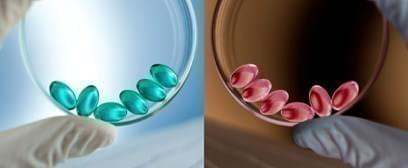 Contact us
or send an email at
for project quotations and more detailed information.
Online Inquiry
---