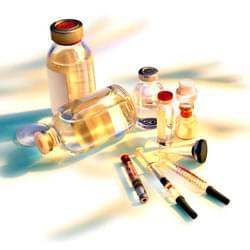 The stability of proteins is a critical factor in their manufacture, storage and use. Creative BioMart provides a complete range of ICH stability conditions and cGMP test methods to assure the accurate profile of your biopharmaceutical product during all stages of drug development, from early research & development to commercial or post approval studies. Our stability testing service provides essential data on how the quality of a pharmaceutical varies over time under the influence of different environmental factors such as temperature, humidity, photostability, cycling and freeze/thaw. Custom storage conditions are available to support your specific procedures and timelines—whether you require storage only, temperature, humidity, photostability, cycling and freeze/thaw and testing, testing only, and/or project management assistance. Plus, stability reports can be tailored to meet your needs.
Creative BioMart is integrated within the laboratory testing complex and provides following services:
Service Items:
All temperature and humidity conditions needed to comply with ICH guidelines
• 75% relative humidity/40°C
• 60% relative humidity/25°C
• Ambient humidity/25°C, 30°C, 40°C, 50°C, 55°C
• Refrigeration at 5°C
• Freezer at -20°C and -80°C
• Liquid nitrogen
A Alternate custom conditions can also be created;
Forced degradation study;
Freeze/thaw study;
Photostability study;
Mechanical stress;
Container compatibility;
In-use studies (IV bags, infusion pumps, etc.);
Drug-substance stability testing;
Accelerated stability;
Long-term stability.
Stability Analysis Techniques:
Gel Electrophoresis;
Western blot;
ELISA/Immunoassays;
Isoelectric focusing;
Capillary electrophoresis;
Amino-acid analysis;
Chromatography and Mass Spectrometry;
Immunochemistry techniques;
Dynamic light scattering (DLS);
Far- and near-UV circular dichroism spectroscopy;
Fluorescence spectroscopy;
Differential scanning calorimetry (DSC);
Our pharmaceutical testing applies specialized knowledge to increase your competitive advantage. Creative BioMart's pharmaceutical stability testing services supply numerous benefits:
Receive quicker regulatory approvals;
Get high-quality testing customized to your requirements;
Save costs;
Reduce or eliminate risks;
Get rapid, reliable turnarounds;
Request more information to see how Creative BioMart can help you with Pharmaceutical Stability Analysis.