Home / Events / An Interesting Phenomenon for the Input and Output of Pharmaceutical Industry
An Interesting Phenomenon for the Input and Output of Pharmaceutical Industry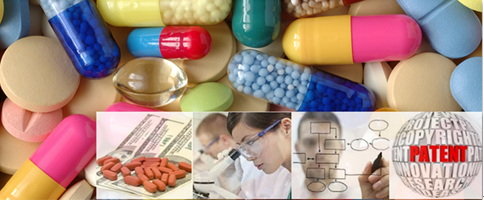 Unlike pharmaceutical industry, many industries will have smooth progress during developing process. However, pharmaceutical industry may suffer from huge frustration even failure in their R&D process. It is estimated that the overall failure rate of developing of a new drug could reach 95%, and the cost for the successful development is generally very high. After studying 98 listed pharmaceutical research and development process, researchers found that their development costs they invested often do not have a direct relationship with the output.
Matthew Herper from Forbes divides pharmaceutical companies into four levels. The first level has 8-13 pharmaceutical patents, the average cost they develop a drug is $5.5 billion, the second level has 4-6 pharmaceutical patents, the average cost they develop a drug is $5.1 billion, the third level only own 2-3 pharmaceutical patents, the average cost they develop a drug is $1.8 billion, and the last level has only 1 pharmaceutical patents, the average cost they develop a drug is 350 million.
Herper also compared the average cost relationship between R & D investment and successful output of a drug: the average R & D costs for some of pharmaceutical giants whose input is over $20 billion reach as much as $6.3 billion. While the average R & D costs for those that input about $5 to 10 billion companies, such as Johnson & Johnson, is only $2.8 billion. Paul Stoffels from Johnson & Johnson said, "In some degree, this phenomenon is related to the high maintenance costs of patents".
Merck's CEO once said in an interview that the low efficiency of input-output is concerned by two reasons: first, many companies will easily give up on the studies once frustration occurs; second, managers fail to appropriately distribute investment with the researches.
But the above results might explain nothing. There is might be no exact mechanism to measure the input and output.
Reported by Creative BioMart, a world leading biotechnology company with profound expertise and experience in offering recombinant proteins, antibodies and antigens, diagnostic enzymes and pharmaceutical enzymes, Elisa Kits, biosimilar cell lines, transfected stable cell lines etc. to the research community of biology, clinical research, molecular diagnostics and biopharmaceutical drug development. Our full-service covers Protein Expression (Bacterial Expression Systems (E. coli / Bacillus), Yeast Expression Systems (P pastoris / S cerevisiae), Baculovirus-insect Cell Expression Systems, Mammalian Expression Systems (CHO / 293)), Membrane Protein (Custom Membrane Protein Production, Cell Line Development and Membrane Preparation, Custom Lipoparticle Containing Membrane Protein, Lipid-based Protein Immobilization), PEGylation Services, Directed Evolution, Protein Engineering, Mutagenesis Services (Site-Directed Mutagenesis, Site-Saturation Mutagenesis, Controlled Randomization Service), Protein Microarray , Custom cDNA clone etc.
Contact
Address: 45-16 Ramsey Road, Shirley, New York 11967, U.S.A.
Phone: 1-631-559-9269
Fax: 1-631-938-8127
Email : info@creative-biomart.com
Website : http://www.creativebiomart.net/
Tags: None