Home / Events / Creative BioMart "Morning Talk": Give Answers to Diagnostic Enzymes
Creative BioMart "Morning Talk": Give Answers to Diagnostic Enzymes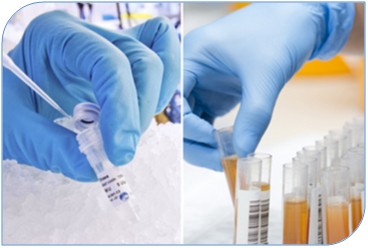 Generally speaking, enzymes used for clinical purpose or intended metabolic investigation are diagnostic enzymes. Examples of diagnostic enzymes include Adenosine Aminohydrolase (ADA), Neuron Specific Enolase (NSE), Catalase (CAT), Glucose Oxidase (GOD), Glycerol Kinase (GK/GYK), Malate Dehydrogenase (MDI), Peroxidase (POD), Uricase (UAO), Xanthine Oxidase (XOD) and so on.
Skipping the industrial point of view, the "morning talk" discusses the scope and possibilities of "diagnostic enzyme" production and application. Participants include Creative BioMart staff scientists and sale staff and they focus on the properties improved by the company innovative techniques for diagnostic enzymes, and how to adjust enzymes to harsh assay conditions.
In addition, other aspects of diagnostic enzymes covered are the facilitation of enzyme purification by attachment of short amino acid tails, the introduction of tails or tags for site-specific conjugation or oriented immobilization, the construction of bi- or multifunctional enzymes, and the production of enzyme-based diagnostic etc.
Through the talk, Creative BioMart hopes to get further advance in the Diagnostic Enzymes field though it has already stood out both in reputation and product quality.
Article Link: Creative BioMart "Morning Talk": Give Answers to Diagnostic Enzymes
Tags: Diagnostic Enzymes