Seize The Season! Saving More!
---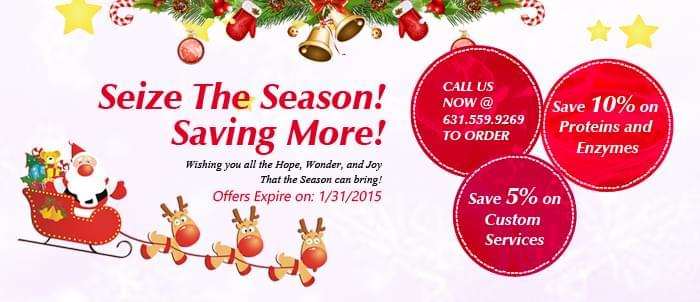 As the Holiday Season is upon us, we, Creative BioMart, find ourselves reflecting on the past year and on those who have helped us shape our business. May you have a Merry Christmas and New Year filled with Peace and Prosperity.
CALL US NOW @ 631.559.9269 TO ORDER
Save 10% on Proteins and Enzymes
Save 5% on Custom Services
Offers Expire on: 1/31/2015
Wishing you all the Hope, Wonder, and Joy That the Season can bring!

Related Promotions: