Home / Events / The First Meningitis B Vaccine Is Believed to Be Soon Launched in Market
The First Meningitis B Vaccine Is Believed to Be Soon Launched in Market
Bexsero of Navarits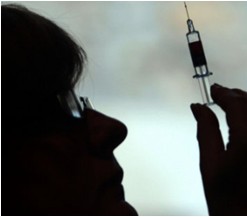 Meningitidis group B, a main strain of brain disease, attacks the lining of the brain and spinal cord. Parents are scared by it since it mainly threatens infants, as well as adults. It affects up to 40% of cases in North America and 80% in parts of Europe, according to the World Health Organization. The lack of meningitis B vaccines is notable because serogroup B is the main cause of endemic meningitis in the industrialized world. With new vaccines against other serogroups, deaths and clinical cases of meningitis are down 90%, according to the WHO.
Lately vaccine players have flocked to the meningitis field. Such as Novartis, firstly grabbed the endorsement of European Union's Committee for Medicinal Products for Human Use (CHMP) for Bexsero, a meningitis B vaccine that could become the first such shot to hit the market if the European Commission follows the CHMP's advice, in addition to Novartis, Pfizer is also working on a vaccine for meningitis B and it is beginning a Phase III development of the corresponding candidates.
Earlier this year, the Novartis chief once expressed to make some change and breakthrough in its vaccine division in face of the sales slump. Now with the approval of CHMP, Bexsero could help change the situation.
People are hoping such new vaccine could be brought into national program and save lives soon.
Tags: The First, Meningitis B Vaccine, Bexsero, Novartis