Home / Events / The Market Trends of Elisa-kits
The Market Trends of Elisa-kits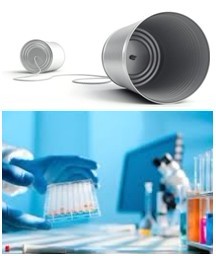 According to the GIA report, the US Research ELISA market is expected to reach $75 million by the year 2015.
ELISA, or Enzyme-linked Immunosorbent Assay with the microtiter plate format, is a common technique for basic research and high throughput screening in laboratory and drug discovery programs. It can also be used with different detection systems.
However, with the advent of proteomics which largely expand the availability of protein targets for assay development, the Elisa market is challenged. The multiplex technology as well as multiple-analyte quantification microarray technique restricts the further popularity of Elisa products.
The Elisa still to be and will be the prior choice for researchers. It is the trusted technology, especially for secondary validation for select targets by multiplex customers, and developments in the field of biomarkers resulting in the availability of new targets is expected to ensure revenue generation in the Research ELISA market.The cost-effective ELISA products are preferred by laboratories and researchers that focus on less number of analytes and high sensitivity of assay.
In conclusion, every coin has two sides. From the perspective of cost-effective and specific sensitivity, Elisa products will hold the market share and continue to gain revenue.
Article Link: The Market Trends of Elisa-kits
Tags: Elisa Kits, Microarray, Reagents
Related Events :