Creative BioMart to Present at AACR 2023
The American Association for Cancer Research (AACR) is the pioneering and leading organization for cancer research committed to hastening the defeat of cancer.
The AACR Annual Meeting is the main gathering place for the cancer research community, where researchers, health care professionals, survivors, patients, and advocates come together to discuss the most recent developments in the fields covering: cancer biology, translational and clinical studies, survivorship and advocacy, as well as population science and prevention.
Details about AACR Annual Meeting 2023
Date: Apr. 14-19, 2023
Place: Orange County Convention Center, Orlando, Florida
Booth Number: #1567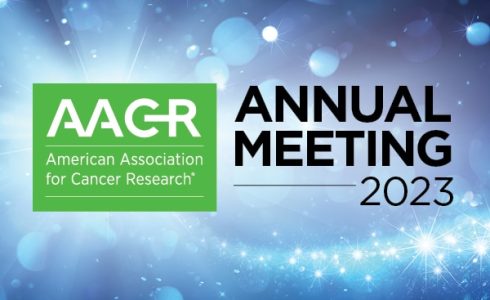 Come and meet us at AACR 2023 by booth #1567. Our specialists are delighted to discuss how Creative BioMart can help with your cancer research. We have prepared exquisite gifts for all of you coming by.
Please don't hesitate to contact us with any enquiries.
About Creative BioMart
Established as a small provider of proteins and services related for research institutions and biotech companies, Creative BioMart has concentrated on creating high quality products and manufacturing techniques. Now, the company has a broad range of cancer protein products including cancer metabolism proteins, cell cycle proteins, signal transduction proteins, cancer immunology proteins, cancer types proteins, invasion microenvironment proteins, as well as oncoprotein & suppressor & biomarker.
Welcome to visit Creative BioMart at our booth and take this opportunity to talk with us at the exhibition. Our specialists are delighted to discuss how Creative BioMart can help accelerate your projects. We'll wait for you with insights and exquisite gifts.

Contact us or send an email at for project quotations and more detailed information.