ATP6V1A
Official Full Name

ATPase, H+ transporting, lysosomal 70kDa, V1 subunit A

Background

This gene encodes a component of vacuolar ATPase (V-ATPase), a multisubunit enzyme that mediates acidification of;eukaryotic intracellular organelles. V-ATPase dependent organelle acidification is necessary for such intracellular;processes as protein sorting, zymogen activation, receptor-mediated endocytosis, and synaptic vesicle proton gradient;generation. V-ATPase is composed of a cytosolic V1 domain and a transmembrane V0 domain. The V1 domain consists of;three A and three B subunits, two G subunits plus the C, D, E, F, and H subunits. The V1 domain contains the ATP;catalytic site. The V0 domain consists of five different subunits: a, c, c, c, and d. Additional isoforms of many of;the V1 and V0 subunit proteins are encoded by multiple genes or alternatively spliced transcript variants. This;encoded protein is one of two V1 domain A subunit isoforms and is found in all tissues. Transcript variants derived;from alternative polyadenylation exist.

Synonyms

ATP6V1A; ATPase, H+ transporting, lysosomal 70kDa, V1 subunit A; ATP6A1, ATP6V1A1, ATPase, H+ transporting, lysosomal (vacuolar proton pump), alpha polypeptide, 70kD, isoform 1 , VPP2; V-type proton ATPase catalytic subunit A; VA68; Vma1; V-ATPase subuni;
Involved Pathway
Protein Function
Interacting Protein
ATP6V1A Related Articles
ATP6V1A involved in several pathways and played different roles in them. We selected most pathways ATP6V1A participated on our site, such as Oxidative phosphorylation, Metabolic pathways, Phagosome, which may be useful for your reference. Also, other proteins which involved in the same pathway with ATP6V1A were listed below. Creative BioMart supplied nearly all the proteins listed, you can search them on our site.
| Pathway Name | Pathway Related Protein |
| --- | --- |
| Oxidative phosphorylation | UQCRC2;ATP6V1G3;ATP6V0A2B;ATP6V1G1;NDUFS8A;UQCRH;SDHD;ATP5IA;SDHA |
| Metabolic pathways | AMACR;LPCAT1;ADI1;SC5D;PI4KA;ALG2;POLR2C;ATP6V1E1B;POLR2GL |
| Phagosome | DYNC1I1;ATP6V1F;OLR1;STX12;RAC1B;MHC1UEA;ATP6V1BA;EEA1;ATP6V1G2 |
| Synaptic vesicle cycle | ATP6V0E2;UNC13A;CPLX2;ATP6V0C;ATP6V1A;VAMP2;ATP6V0A4;ATP6V0A1;ATP6V1G1 |
| Collecting duct acid secretion | ATP6V0C;ATP6V0E1;ATP6V1B1;ATP6V1A;ATP4A;ATP6V0D2;ATP6V0E;ATP6V0E2;CLCNKB |
| Vibrio cholerae infection | PDIA4;GNAS;TJP2;SEC61G;ACTG1;ATP6V1C2;ATP6V0C;ATP6V1C1;TJP1 |
| Epithelial cell signaling in Helicobacter pylori infection | ATP6V0D1;IL-8;CXCR1;CDC42;ATP6V1A;ATP6V0E1;ATP6V0A1;ATP6V1E2;NFKBIA |
| Rheumatoid arthritis | TLR4;Il23a;CCL2;Ctsl;ATP6V1C2;CXCL1;TLR2;FLT1;ATP6V0A1 |
ATP6V1A has several biochemical functions, for example, ATP binding, proton-transporting ATPase activity, rotational mechanism. Some of the functions are cooperated with other proteins, some of the functions could acted by ATP6V1A itself. We selected most functions ATP6V1A had, and list some proteins which have the same functions with ATP6V1A. You can find most of the proteins on our site.
| Function | Related Protein |
| --- | --- |
| ATP binding | MKNK2A;THG1L;DDX11;PCCB;MAP2K2A;PHKG1A;MYH15;IKBKE;NAIP6 |
| proton-transporting ATPase activity, rotational mechanism | ATP5C1;ATP6V0A4;ATP6AP1;ATP5A1;ATP6V1E1;ATP6V0B;ATP6V0E2;ATP6V1AA;ATP5B |
ATP6V1A has direct interactions with proteins and molecules. Those interactions were detected by several methods such as yeast two hybrid, co-IP, pull-down and so on. We selected proteins and molecules interacted with ATP6V1A here. Most of them are supplied by our site. Hope this information will be useful for your research of ATP6V1A.
CHMP4B; HLA-B; TK1; ANXA7; CDKN1A; SMN1; b4e1j8_human; b7z6l9_human; 1-phosphatidyl-1d-myo-inositol 3,5-bisphosphate; pi3p; 15-deoxy-delta(12,14; FLOT2; CALM1; e9pbb7_human; Flot1; TM9SF1; MYO1B; DNAJC13
Peinado, MA; Hernandez, R; et al. Proteomic characterization of nitrated cell targets after hypobaric hypoxia and reoxygenation in rat brain. JOURNAL OF PROTEOMICS 109:309-321(2014).
Alzamora, R; Al-Bataineh, MM; et al. AMP-activated protein kinase regulates the vacuolar H+-ATPase via direct phosphorylation of the A subunit (ATP6V1A) in the kidney. AMERICAN JOURNAL OF PHYSIOLOGY-RENAL PHYSIOLOGY 305:F943-F956(2013).
Q&As (0)
Ask a question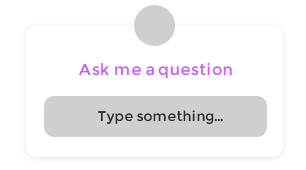 Customer Reviews (0)
Write a review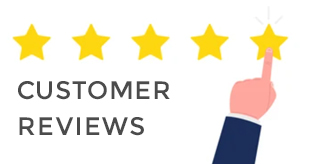 Ask a Question for All ATP6V1A Products
Required fields are marked with *
My Review for All ATP6V1A Products
Required fields are marked with *