CCL11
Official Full Name

chemokine (C-C motif) ligand 11

Background

Chemokine (C-C motif) ligand 11 (CCL11) is a small cytokine belonging to the CC chemokine family that is also known as eotaxin-1. CCL11 selectively recruits eosinophils by inducing their chemotaxis, and therefore, is implicated in allergic responses. The effects of CCL11 are mediated by its binding to a G-protein-linked receptor known as a chemokine receptor. Chemokine receptors for which CCL11 is a ligand include CCR2, CCR3 and CCR5. However, it has been found that eotaxin-1 (CCL11) has high degree selectivity for its receptor, such that they are inactive on neutrophils and monocytes, which do not express CCR3.[5] The gene for human CCL11 (scya11) is encoded on three exons and is located on chromosome 17.

Synonyms

Ccl11; chemokine (C-C motif) ligand 11; Scya11; eotaxin; eotaxin-1; MGC22554; small inducible cytokine subfamily A (Cys-Cys), member 11 (eotaxin); small inducible cytokine A11; C-C motif chemokine 11; Eosinophil chemotactic protein;
| Species | Cat.# | Product name | Source (Host) | Tag | Protein Length | Price |
| --- | --- | --- | --- | --- | --- | --- |
| Bovine | CCL11-130B | Recombinant Bovine Chemokine (C-C motif) Lligand 11 | Yeast | N/A | | |
| Cattle | CCL11-593C | Recombinant Cattle CCL11 protein, His & T7-tagged | E.coli | His/T7 | | |
| Equine | CCL11-138E | Recombinant Equine CCL11 | Yeast | N/A | | |
| Horse | CCL11-594H | Recombinant Horse CCL11 protein, His & GST-tagged | E.coli | His/GST | | |
| Human | CCL11-27H | Recombinant Human Chemokine (C-C motif) ligand 11,His-tagged | E.coli | His | | |
| Human | CCL11-172H | Active Recombinant Human CCL11 | Human | N/A | | |
| Human | CCL11-7735HCL | Recombinant Human CCL11 293 Cell Lysate | HEK293 | N/A | | |
| Human | CCL11-595H | Recombinant Human CCL11 protein, His & GST-tagged | E.coli | His/GST | | |
| Human | CCL11P-102H | Active Human CCL11, Biotin-tagged | | Biotin | | |
| Human | CCL11-289H | Recombinant Human CCL11, StrepII-tagged | Human Cell | Strep II | | |
| Human | CCL11-165H | Active Recombinant Human CCL11, MIgG2a Fc-tagged | CHO | Fc | | |
| Human | CCL11-167H | Active Recombinant Human CCL11, HIgG1 Fc-tagged | CHO | Fc | | |
| Human | CCL11-3564H | Recombinant Human CCL11 protein | E.coli | N/A | | |
| Human | CCL11-3903H | Recombinant Human CCL11 protein, His-tagged | E.coli | His | | |
| Human | CCL11-622H | Recombinant Human Chemokine (C-C motif) Ligand 11, His-tagged | E.coli | His | | |
| Human | CCL11-166H | Active Recombinant Human CCL11, HIgG1 Fc-tagged, mutant | CHO | Fc | | |
| Human | CCL11-2647H | Recombinant Human CCL11 protein, GST-tagged | E.coli | GST | | |
| Human | CCL11-1430H | Recombinant Human CCL11 Protein (Gly24-Pro97), N-GST tagged | E.coli | N-GST | | |
| Human | CCL11-44H | Recombinant Human CCL11 Protein | E.coli | | | |
| Human | CCL11-0606H | Recombinant Human CCL11 Protein, GST-Tagged | Wheat Germ | GST | | |
| Human | CCL11-58H | Recombinant Human CCL11 Protein, Biotin-tagged | E.coli | Biotin | | |
| Human | CCL11-213H | Recombinant Human CCL11 Protein, DYKDDDDK-tagged | Human Cells | DYKDDDDK | | |
| Human | CCL11-08H | Recombinant Human CCL11 Protein | E.coli | | | |
| Human | CCL11-2919HF | Recombinant Full Length Human CCL11 Protein, GST-tagged | In Vitro Cell Free System | GST | | |
| Human | CCL11-1406H | Recombinant Human CCL11 Protein (Gly24-Pro97) | E.coli | Tag Free | | |
| Human | CCL11-129C | Recombinant Human CCL11 Protein (74 aa) | E.coli | | | |
| Human | CCL11-225H | Recombinant Human CCL11 Protein, His-tagged | E.coli | His | | |
| Human | CCL11-0882H | Recombinant Human CCL11 Protein (Gly24-Pro97), GST tagged | E.coli | GST | | |
| Mouse | Ccl11-035C | Recombinant Mouse Ccl11 Protein (74 aa) | E.coli | | | |
| Mouse | Ccl11-620M | Recombinant Mouse Ccl11 protein | E.coli | N/A | | |
| Mouse | Ccl11-128M | Recombinant Mouse Ccl11 Protein | E.coli | | | |
| Mouse | Ccl11-4329M | Recombinant Mouse Ccl11 Protein | Yeast | N/A | | |
| Mouse | Ccl11-1777M | Recombinant Mouse Ccl11 protein, His & GST-tagged | E.coli | His/GST | | |
| Mouse | Ccl11-1347M | Recombinant Mouse Ccl11 Protein | E. coli | | | |
| Mouse | CCL11-37M | Recombinant Mouse Chemokine (C-C Motif) Ligand 11 | E.coli | N/A | | |
| Pig | CCL11-149S | Recombinant Swine CCL11 | Yeast | N/A | | |
| Rabbit | CCL11-4377R | Recombinant Rabbit CCL11 Protein | Yeast | N/A | | |
| Rat | CCL11-868R-B | Recombinant Rat CCL11 Protein Pre-coupled Magnetic Beads | HEK293 | | | |
| Rat | CCL11-868R | Recombinant Rat CCL11 Protein, His (Fc)-Avi-tagged | HEK293 | His (Fc)-Avi | | |
| Rat | CCL11-1210R | Recombinant Rat CCL11 Protein | Mammalian Cell | His | | |
| Rat | Ccl11-636R | Recombinant Rat Ccl11 protein | E.coli | N/A | | |
| Rat | Ccl11-596R | Recombinant Rat Ccl11 protein, His & GST-tagged | E.coli | His/GST | | |
| Rhesus | CCL11-221R | Recombinant Rhesus CCL11 protein | E.coli | N/A | | |
| Rhesus Macaque | CCL11-679R | Recombinant Rhesus monkey CCL11 Protein, His-tagged | Mammalian Cell | His | | |
| Rhesus Macaque | CCL11-507R-B | Recombinant Rhesus Macaque CCL11 Protein Pre-coupled Magnetic Beads | HEK293 | | | |
| Rhesus Macaque | CCL11-507R | Recombinant Rhesus Macaque CCL11 Protein, His (Fc)-Avi-tagged | HEK293 | His (Fc)-Avi | | |
| Rhesus Monkey | CCL11-1155R | Recombinant Rhesus Monkey CCL11 Protein | E.coli | N/A | | |
| Sheep | CCL11-4345S | Recombinant Sheep CCL11 Protein | Yeast | N/A | | |
Involved Pathway
Protein Function
Interacting Protein
CCL11 Related Articles
CCL11 Related Gene Family
CCL11 Related Research Area
CCL11 involved in several pathways and played different roles in them. We selected most pathways CCL11 participated on our site, such as Cytokine-cytokine receptor interaction, Chemokine signaling pathway, Asthma, which may be useful for your reference. Also, other proteins which involved in the same pathway with CCL11 were listed below. Creative BioMart supplied nearly all the proteins listed, you can search them on our site.
| Pathway Name | Pathway Related Protein |
| --- | --- |
| Cytokine-cytokine receptor interaction | CCR5;CXCL5;TNFRSF10D;IFNA2;IL10RB;IL25;LIF;TNFRSF9;TNFRSF10A |
| Chemokine signaling pathway | GNG12;STAT2;GRB2;MAPK1;CCL17;CRKL;CCR3;CCL21;CCL1 |
| Asthma | HLA-DOA;CD40;IL4;IL13;IL10;HLA-DRB4;H2-AA;RNASE3;HLA-DMB |
CCL11 has several biochemical functions, for example, CCR chemokine receptor binding, chemokine activity, protein binding. Some of the functions are cooperated with other proteins, some of the functions could acted by CCL11 itself. We selected most functions CCL11 had, and list some proteins which have the same functions with CCL11. You can find most of the proteins on our site.
| Function | Related Protein |
| --- | --- |
| CCR chemokine receptor binding | CCL14;CCL8;CCL34B.4;CCL16;CCL19A.2;CCL20B;CCL19A.1;CCL18;CCL25B |
| chemokine activity | CCL35.1;CCL34B.9;CCL19B;CCL39.1;CXCL12;CCL4;PF4;XCL2;CCL20A.3 |
| protein binding | a;PTPN2;ETV7;EIF2B5;PFKFB1;TSC22D4;CDC37L1;SPATA24;CEP76 |
CCL11 has direct interactions with proteins and molecules. Those interactions were detected by several methods such as yeast two hybrid, co-IP, pull-down and so on. We selected proteins and molecules interacted with CCL11 here. Most of them are supplied by our site. Hope this information will be useful for your research of CCL11.
DPP4; CCR3; NUDT3; TPI1
Sugaya, M; et al. Chemokines and Skin Diseases. ARCHIVUM IMMUNOLOGIAE ET THERAPIAE EXPERIMENTALIS 63:109-115(2015).
Andreasen, A; Petersen, HH; et al. Immune and inflammatory responses in pigs infected with Trichuris suis and Oesophagostomum dentatum. VETERINARY PARASITOLOGY 207:249-258(2015).
Q&As (0)
Ask a question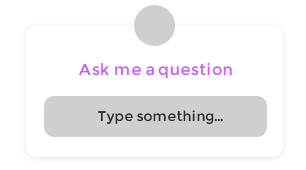 Customer Reviews (0)
Write a review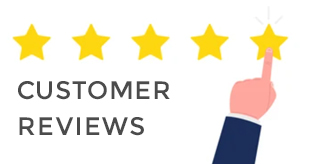 Ask a Question for All CCL11 Products
Required fields are marked with *
My Review for All CCL11 Products
Required fields are marked with *