MAP3K4
Official Full Name

mitogen-activated protein kinase kinase kinase 4

Background

The central core of each mitogen-activated protein kinase (MAPK) pathway is a conserved cascade of 3 protein kinases: an activated MAPK kinase kinase (MAPKKK) phosphorylates and activates a specific MAPK kinase (MAPKK), which then activates a specific MAPK. While the ERK MAPKs are activated by mitogenic stimulation, the CSBP2 and JNK MAPKs are activated by environmental stresses such as osmotic shock, UV irradiation, wound stress, and inflammatory factors. This gene encodes a MAPKKK, the MEKK4 protein, also called MTK1. This protein contains a protein kinase catalytic domain at the C terminus. The N-terminal nonkinase domain may contain a regulatory domain. Expression of MEKK4 in mammalian cells activated the CSBP2 and JNK MAPK pathways, but not the ERK pathway. In vitro kinase studies indicated that recombinant MEKK4 can specifically phosphorylate and activate PRKMK6 and SERK1, MAPKKs that activate CSBP2 and JNK, respectively but cannot phosphorylate PRKMK1, an MAPKK that activates ERKs. MEKK4 is a major mediator of environmental stresses that activate the CSBP2 MAPK pathway, and a minor mediator of the JNK pathway. Two alternatively spliced transcripts encoding distinct isoforms have been described.

Synonyms

MAP3K4; mitogen-activated protein kinase kinase kinase 4; MEKK4; KIAA0213; MAPKKK4; MTK1; MEKK 4; MEK kinase 4; MAP three kinase 1; MAP/ERK kinase kinase 4; MAPK/ERK kinase kinase 4; predicted protein of HQ0412; SSK2/SSK22 MAP kinase kinase kinase, yeast,;
Involved Pathway
Protein Function
Interacting Protein
MAP3K4 Related Articles
MAP3K4 involved in several pathways and played different roles in them. We selected most pathways MAP3K4 participated on our site, such as MAPK signaling pathway, GnRH signaling pathway, which may be useful for your reference. Also, other proteins which involved in the same pathway with MAP3K4 were listed below. Creative BioMart supplied nearly all the proteins listed, you can search them on our site.
| Pathway Name | Pathway Related Protein |
| --- | --- |
| MAPK signaling pathway | ECSIT;MEF2C;IL1R2;IL1A;GNG12;MAPK8;TGFBR1;CACNB3;FGF14 |
| GnRH signaling pathway | PLA2G4AA;MAPK8;HRAS;MAPK13;MAP2K6;CAMK2D1;PLA2G4C;CAMK2B1;CALM4 |
MAP3K4 has several biochemical functions, for example, ATP binding, MAP kinase kinase kinase activity, kinase activity. Some of the functions are cooperated with other proteins, some of the functions could acted by MAP3K4 itself. We selected most functions MAP3K4 had, and list some proteins which have the same functions with MAP3K4. You can find most of the proteins on our site.
| Function | Related Protein |
| --- | --- |
| ATP binding | PRKCD;RECQL4;P2RX3A;NAGK;P2RX5;FLJ11011L;UBA3;ATAD1;ROS1 |
| MAP kinase kinase kinase activity | MAP3K8;ALPK2;STK4;MAP3K1;RAF1;MAP3K6;MAP3K5;MOS;MAP3K3 |
| kinase activity | LIMK1A;PRKCHB;SMOK2B;PDXKB;PFKMB;NEK5;ADKA;TSSK1;PANK1A |
| metal ion binding | ZNF703;HGD;GYG1;AEBP2;TIMM8A;FBP1;ZNF23;HBB-B2;ZNF200 |
| nucleotide binding | NAIP7;DHX36;CAMK2D1;CAMKK1B;MATR3;RBM4.1;NLK2;ABCC8;TSSK1 |
| protein binding | TIMM44;PTPN7;GPR177;MAMSTR;CDC14B;SR140;SNAI2;PTPRR;PKN1 |
| protein kinase activity | STK30;PDGFRA;MAP2K2B;PDK4;POMK;CSNK1G2B;MAP3K10;MAP2K4B;TBCK |
| protein serine/threonine kinase activity | STK35;PIM1;MAP2K7;TNK2;MAP2K2;NEK10;MAP3K2;MAP3K4;DYRK1A |
| transferase activity | A3GALT2;ELOVL7;SETD8A;SAT1B;OXCT2B;ACLYA;GRK7B;Fert2;CDYL |
MAP3K4 has direct interactions with proteins and molecules. Those interactions were detected by several methods such as yeast two hybrid, co-IP, pull-down and so on. We selected proteins and molecules interacted with MAP3K4 here. Most of them are supplied by our site. Hope this information will be useful for your research of MAP3K4.
Aslani, F; Schuppe, HC; et al. Targeting high mobility group box protein 1 ameliorates testicular inflammation in experimental autoimmune orchitis. HUMAN REPRODUCTION 30:417-431(2015).
Chang, CH; Wang, Y; et al. Extensive crosslinking of CD22 by epratuzumab triggers BCR signaling and caspase-dependent apoptosis in human lymphoma cells. MABS 7:199-211(2015).
Q&As (0)
Ask a question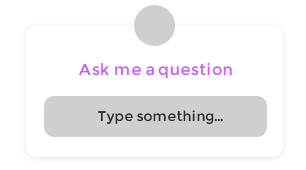 Customer Reviews (0)
Write a review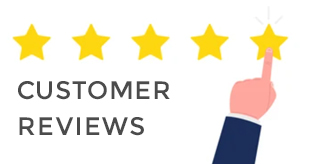 Ask a Question for All MAP3K4 Products
Required fields are marked with *
My Review for All MAP3K4 Products
Required fields are marked with *