MAP4K2
Official Full Name

mitogen-activated protein kinase kinase kinase kinase 2

Background

The protein encoded by this gene is a member of the serine/threonine protein kinase family. Although this kinase is found in many tissues, its expression in lymphoid follicles is restricted to the cells of germinal centre, where it may participate in B-cell differentiation. This kinase can be activated by TNF-alpha, and has been shown to specifically activate MAP kinases. This kinase is also found to interact with TNF receptor-associated factor 2 (TRAF2), which is involved in the activation of MAP3K1/MEKK1.

Synonyms

MAP4K2; mitogen-activated protein kinase kinase kinase kinase 2; RAB8IP; BL44; GCK; MEKKK 2; GC kinase; MEK kinase kinase 2; germinal center kinase; Rab8 interacting protein; rab8-interacting protein; MAPK/ERK kinase kinase kinase 2; germinal centre kinas;
Involved Pathway
Protein Function
Interacting Protein
MAP4K2 Related Articles
MAP4K2 involved in several pathways and played different roles in them. We selected most pathways MAP4K2 participated on our site, such as MAPK signaling pathway, which may be useful for your reference. Also, other proteins which involved in the same pathway with MAP4K2 were listed below. Creative BioMart supplied nearly all the proteins listed, you can search them on our site.
| Pathway Name | Pathway Related Protein |
| --- | --- |
| MAPK signaling pathway | CACNG6;PRKACA;MAPK4;MEF2CA;NTRK2;HRAS;PLA2G4AA;FGF1A;PRKACAA |
MAP4K2 has several biochemical functions, for example, ATP binding, MAP kinase kinase kinase kinase activity, mitogen-activated protein kinase kinase kinase binding. Some of the functions are cooperated with other proteins, some of the functions could acted by MAP4K2 itself. We selected most functions MAP4K2 had, and list some proteins which have the same functions with MAP4K2. You can find most of the proteins on our site.
| Function | Related Protein |
| --- | --- |
| ATP binding | NLRP1;HSP70;PKDCC;TNIKB;ADCY7;ATP7B;CAMK1G;MYH3;MARS |
| MAP kinase kinase kinase kinase activity | MAP4K5;MAP4K6;MAP4K1;MAP4K3;ALPK2;MAP4K2 |
| mitogen-activated protein kinase kinase kinase binding | CDC42;MAPK8IP3;MAPK1;PPEF2;MAP2K1;STK38;DUSP19;TRAF6;TCF3 |
| protein binding | EWSR1;BRSK1;ARFGAP1;IGF1R;UBE2A;ELAVL2;ALPL;CLINT1;ERCC6 |
| protein serine/threonine kinase activity | PDK3;PIM1;CSNK1DA;PKN2;RIPK3;CSNK1G2A;VRK3;CAMK1DB;CDK11B |
MAP4K2 has direct interactions with proteins and molecules. Those interactions were detected by several methods such as yeast two hybrid, co-IP, pull-down and so on. We selected proteins and molecules interacted with MAP4K2 here. Most of them are supplied by our site. Hope this information will be useful for your research of MAP4K2.
POT1; saicar; PKM; HSP90AB1; MAP3K1; MAP3K11; Map3k1; NACAD; XRCC6; HNRNPA2B1; SERPINA4; DEFB1; PRDX4; SNRNP35; linkable pd173955 analogue; bosutinib; imatinib; dasatinib
Tan, L; Nomanbhoy, T; et al. Discovery of Type II Inhibitors of TGF beta-Activated Kinase 1 (TAK1) and Mitogen-Activated Protein Kinase Kinase Kinase Kinase 2 (MAP4K2). JOURNAL OF MEDICINAL CHEMISTRY 58:183-196(2015).
Lau, KS; Zhang, TH; et al. BAY61-3606 Affects the Viability of Colon Cancer Cells in a Genotype-Directed Manner. PLOS ONE 7:-(2012).
Q&As (0)
Ask a question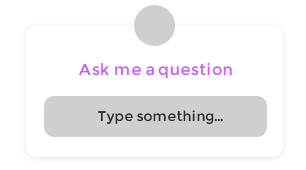 Customer Reviews (0)
Write a review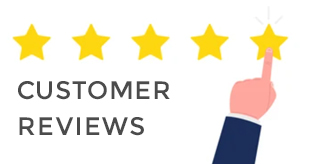 Ask a Question for All MAP4K2 Products
Required fields are marked with *
My Review for All MAP4K2 Products
Required fields are marked with *