MAP7
Official Full Name

microtubule-associated protein 7

Background

The product of this gene is a microtubule-associated protein that is predominantly expressed in cells of epithelial origin. Microtubule-associated proteins are thought to be involved in microtubule dynamics, which is essential for cell polarization and differentiation. This protein has been shown to be able to stabilize microtubules, and may serve to modulate microtubule functions. Studies of the related mouse protein also suggested an essential role in microtubule function required for spermatogenesis. Multiple alternatively spliced transcript variants encoding different isoforms have been found for this gene.

Synonyms

MAP7; microtubule-associated protein 7; ensconsin; E MAP 115; EMAP115; Epithelial microtubule associated protein of 115 kDa; MAP 7; Microtubule associated protein 7; MAP-7; epithelial microtubule-associated protein of 115 kDa; dJ325F22.2 (microtubule-associated protein 7 (EMAP115, E-MAP-115)); E-MAP-115; ste; mshi; mste; R75000;
Involved Pathway
Protein Function
Interacting Protein
MAP7 Related Articles
MAP7 involved in several pathways and played different roles in them. We selected most pathways MAP7 participated on our site, such as , which may be useful for your reference. Also, other proteins which involved in the same pathway with MAP7 were listed below. Creative BioMart supplied nearly all the proteins listed, you can search them on our site.
| Pathway Name | Pathway Related Protein |
| --- | --- |
MAP7 has several biochemical functions, for example, receptor binding, structural molecule activity. Some of the functions are cooperated with other proteins, some of the functions could acted by MAP7 itself. We selected most functions MAP7 had, and list some proteins which have the same functions with MAP7. You can find most of the proteins on our site.
| Function | Related Protein |
| --- | --- |
| receptor binding | SRI;H2-Q10;ADCYAP1;PVRL2L;PAOX;FZD8;IDE;SLC9A3R1;PRDX5 |
| structural molecule activity | EPB41L1;KRT95;KRT33B;ANXA1;EPB41L3B;LAMB1;KRT4;COPG;CTNNA1 |
MAP7 has direct interactions with proteins and molecules. Those interactions were detected by several methods such as yeast two hybrid, co-IP, pull-down and so on. We selected proteins and molecules interacted with MAP7 here. Most of them are supplied by our site. Hope this information will be useful for your research of MAP7.
PCBD1; TERF1; POT1; 1-phosphatidyl-1d-myo-inositol 4,5-bisphosphate; Cenpe; Sec24c; SEC16A; PPP2CB; PPP4R1; CDC5L; Chmp4b; Hnrnpf
Falcone, S; Roman, W; et al. N-WASP is required for Amphiphysin-2/BIN1-dependent nuclear positioning and triad organization in skeletal muscle and is involved in the pathophysiology of centronuclear myopathy. EMBO MOLECULAR MEDICINE 6:1455-1475(2014).
de Oliveira, PSN; Cesar, ASM; et al. Identification of genomic regions associated with feed efficiency in Nelore cattle. BMC GENETICS 15:-(2014).
Q&As (0)
Ask a question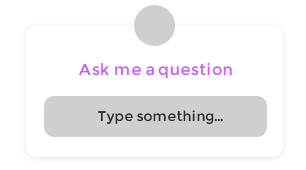 Customer Reviews (0)
Write a review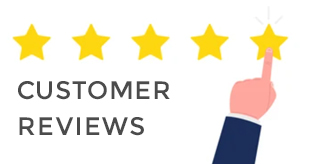 Ask a Question for All MAP7 Products
Required fields are marked with *
My Review for All MAP7 Products
Required fields are marked with *